More about Apple Airpods- Second Generation
Published on April 11, 2019
Apple Airpods is one of the best devices by Apple to date which is used for listening, calling and many more things. You may not be aware but it is true that after the sale results of Apple Airpods first generation, Apple intentionally launched the new model of Apple Airpods which are also said as second generation Airpods which adds some new features and updates than before. Interesting thing is that both the Airpods look similar to each other but have a slight internal upgrade. Below are the new features which are added by Apple in its second generation Airpods: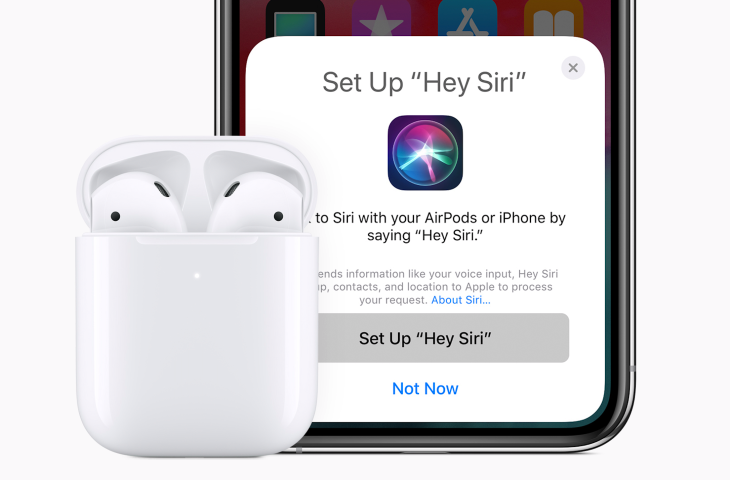 Many features are added but the best thing which is added in the new Apple Airpods is the Siri Integration which is for a better experience. As per the reports, we found that many devices have integrated much software in its Airpods such as Google Assistant and Amazon Alexa that means Apple should also add Siri into its new Airpods, this is why Apple added a new Siri integration for the users. As we noticed, the earlier Airpods needed a double-tap for the activation whereas now the second generation Apple Airpods just need the word " Hey Siri" for the activation.
Along with the voice assistant(Siri Integration), Apple added a new upgraded chip in its new Airpods which is known as the H1 Chip which is used for more time period. As per the reports the first generation Apple Airpods runs on W1 Chip that means it holds better connectivity than other brands, also help to pair with different devices easily and was also used for a longer period of time but when we tested the second-generation Apple Airpods we found major differences, as upgraded model uses H1 Chip- it improves the energy and talking time by 50 per cent which is somehow interesting and also the major change which Apple adds in the new Airpods is Bluetooth upgradation. The older model uses Bluetooth version 4.2 whereas the second generation Airpods uses Bluetooth version 5.0, so obviously, it is better.
if we talk about the battery power and listening time in both generations Airpods then the new Apple Airpods offers users 4.175 hours of listening time but the first generation Airpods only offers 3.45 hours of time, It looks somehow interesting. Let's come to its price, the first generation Airpods is available with a normal Airpod case with a price tag of $159 whereas when checked about the second generation Airpods- we found that it is available in two versions, where the first version comes with the same standard case(as the first generation) whereas the second version comes with wireless charging case which holds a price tag of $199 which can be affordable. Also, the best thing which these Airpods holds is that it can be connected with any device a user wants to.
Stay tuned with Tech and Geek for more updates on Smartphones, Gadgets and new Software.