Mi Play vs Oppo R17 Pro: Double camera vs triple camera setup!
Published on December 23, 2018
The smartphone is one of the everyday need of the people without this the living of an individual become somehow difficult without a smartphone, therefore, it is very important that you have a smartphone. But you might be thinking that just a smartphone is necessary but what about your need and requirements. Today every person who needs a smartphone want that the smartphone should have a great camera specification which can give the most beautiful shots and save as your memories for the future.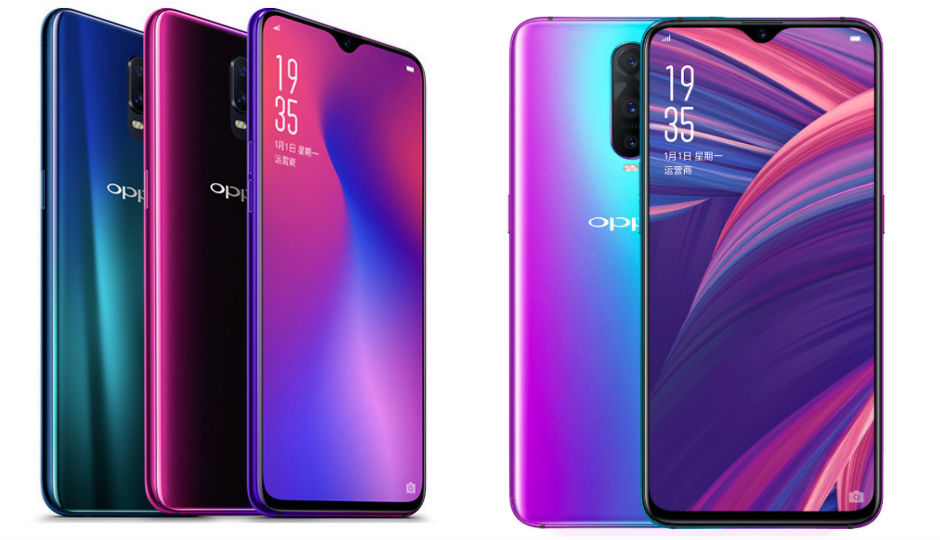 In the same way, it is very important to have a good smartphone, Today everyone is very busy in their life that they don't even have a time period to charge their smartphone when needed. This is the reason every individual wish to buy a laptop which can be used for around a day easily when charged once. The other thing which everyone wishes to have in their smartphone is the good display in which he/she can watch their favourite movies and shows effectively good.
Whereas if we look for the new technology in the market, the round notch technology has been started in the new smartphones. The company such as Xiaomi, Samsung as well as Oppo are out with this technology of smartphone but which one is better for your use and which will give you the best satisfaction. Below is the comparison between the new Xiaomi Mi Play and Oppo R17 Pro, check out the features of both and select which is the most suitable smartphone for you.
Battery
The Oppo R17 can be selected as the winner directly because it has a better battery than Xiaomi Mi Play. R17 has a battery of 3700 which will be working for the entire day and also once fully charged R17 and you wanted to watch your favourite movie, its battery will last for more than 10 hours which is the best time period you can ever have. Whereas if you are thinking to buy a New Mi Play smartphone and thinks that it will be best for you, here you might be wrong because it just contains 3000 mAh of the battery which is not capable of working even for a complete single day and like Oppo can give more than 10 hours of battery backup when on movie mode, Mi hasn't focused on this and will give just 2-3 hours backup which is not good at all. One more drawback which you will get if you will buy Mi Play is that you will not get a fast charger, therefore it will take hours(1-1.2 hour) for charging which will be somehow funny.
Processor and other specs
The processor is one of the most needed things in a smartphone for getting your smartphone a faster speed and better performance. If we compare the processor between the above two smartphones (Mi Play and Oppo R17 Pro) here again Mi got a big loose from Oppo R17 Pro because it is having an old Snapdragon 625 processor which is slower than what Oppo is having. The new Oppo R17 holds Snapdragon 710 Processor which is much better than Xiaomi Mi Play. With this when you will focus on the internal specs, memory and RAM you will be more attracted to Oppo as compared to Mi. As both are the Chinese company, therefore, Oppo managed to win in this also because it starts from the variant having 8GB of RAM which is fantastic for a businessman or college students to have it because why to break your speed with Mi's 4GB of RAM as it will reduce the speed. The more interesting thing you will find that Oppo R17 holds a good internal memory of around 128 GB whereas the Mi Play has just 64 GB which is obviously slow. Now you decide which is best for you.
The design and display
The screen size is most important with the correct size of notch and bezels. As both the smartphone have a round notch which is somehow same but what about the display size. As Mi hasn't made anything good for its new Mi Play, in the same way, it doesn't focus on the screen size as well. It has a small screen size of 5.84 Inch which is small when compared to Oppo. R17 Pro holds a larger screen size which looks completely stunning with the round notch, it has a screen size of the 6.4-inch size.