Mi A1 explodes on charging: Report
Published on October 8, 2018
Xiaomi Mi A1 which is called as the best-featured phone in the very low budget explodes while on charging. The explosions of phones are most common by Mi / Xiaomi, the explosion mainly happens due to the following reason, if the battery is defective, you have a bad charging adapter, you charge your smartphone or handset with local brands charger and also it could be multiple reasons for the explosion. Xiaomi's have multiple numbers of phones which has been explored earlier, and the company was pretty sure about Mi A1 that it will give good results and will last long, but sadly the companies list is increasing day by day.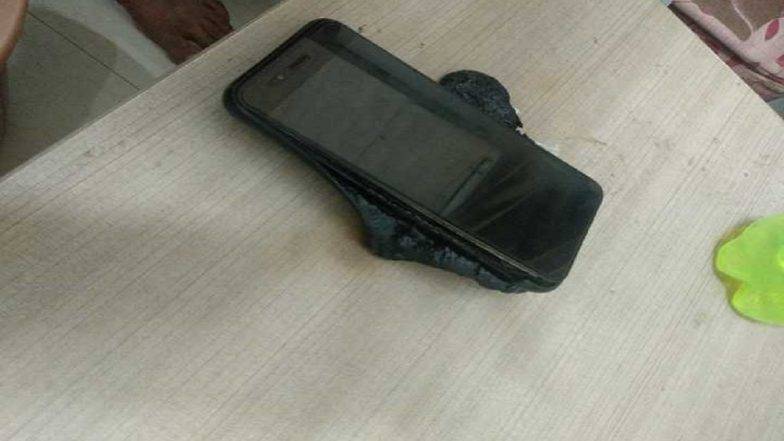 By the reports, we came to know that Mi A1 has a blast when the phone was on a charge besides the owner. The incident was reported by the victim's friend, he said that my friend was sleeping and his phone was on a charge, and suddenly it blast, this was the report came by  MIUI forum. No doubt that Mi A1 is a good phone which works on a good processor and also has a good battery backup but knows it is added in the exploded list with Mi and also with the electronics market. You all must know that the market runs on the incident and view whereas now the market will lose interest in the collection of Mi smartphones. The victim's friend also gave a good message that the owner of the phone is safe and did not have any injuries because the phone was at a distance from the owner.
More reports about this made clear that Mi is the brand we cannot trust in terms of charging, it was having a heating problem in many handsets since very long. The owner of the smartphone had purchased this 8 months ago, now you have the clear image to trust this brand or not.
Majorly, it is found that this device was launched a year ago by Xiaomi and beat the market in its specifications as well as features but now, its authority has been decreased. If we think aside from this situation then there are many others smartphones incident which has a blast on charging such as Samsung, therefore we can simply say that stop using your phone while on charge and also do not charge for the complete night or left on the charging for too long. It is a gadget and it doesn't have a guarantee.