LG's 144Hz 27-inch 4K IPS gaming monitor is now available
Published on July 22, 2020
Earlier this year, LG announced several monitors ahead of CES, and one at a time, the company has been releasing them. They are 4K IPS gaming monitors, and the most recent addition to the lineup is the 27-inch LG's 27GN950 UltraGear display. The 27GN950 features a Nano IPS panel, which has particularly good viewing angles and color compared to a standard (TN Panel) LCD Display. The monitor has an ultra-quick 1 millisecond pixel response time. Pixel response time is the amount of time that it takes for the computer to be able to effectively change the color of a pixel. As the pixel response time is brought lower, certain distracting display artifacts, such as image ghosting, are reduced.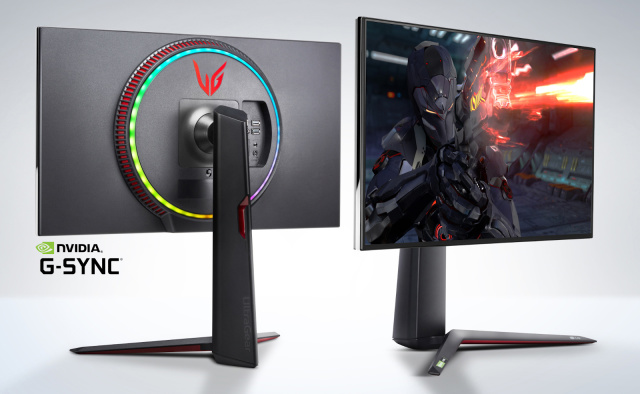 Don't let the '1' fool you. 1 ms is definitely not the lowest pixel response time that a display can have. The thing is, current technologies are only just now allowing response times in the 1 ms to 2 ms ranges so manufacturers label response times in milliseconds. At first glance, this may lead you to think that a monitor can't get any faster, but this is an illusion based on current naming conventions that are derived from current hardware limitations. In the future, pixel response times will be measured in microseconds. For example, a 0.5 millisecond response time would be equal to a 500 microsecond response time.
The LG 27GN950 is the world's first 4K IPS 1ms GtG monitor and features a DisplayHDR 600 support, 144Hz refresh rate, and comes complete with 2 HDMI ports. Unforunately, you wont find a USB-C port, but they did manage to include NVIDIA G-SYNC support.
All those features and superlatives don't come cheap. This monitor will cost you around $800 USD. Monitors have come a long way in just a few short years. We have seen response times drop and viewing angles increase dramatically. Resolutions have exploded from circa 2003's 1024×768 to 4K's 3840 x 2160. Oh, how far we have come.
Featured Image Credit: [LG]