LG brings ThinkQ TV with Voice Control support in India
Published on July 20, 2018
LG is said to be one of the first major technology companies to embrace the Artifical Intelligence. The custom AI platform, ThinQ power this new device which includes the phones and them. The company will now be aiming at India's TV segment along with the latest range of AI-powered smart TVs.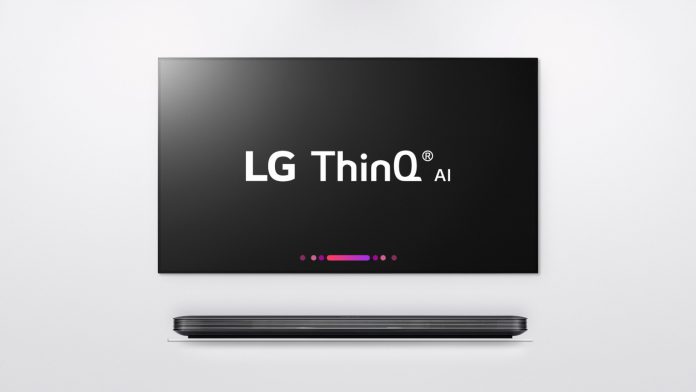 The company has launched a huge range of the new television sets in India. There are about 25 new TV sets which include models which are under the OLED, UHD, Super UHD and Smart TV category and they are equipped with Alpha 7 and Alpha 9 processors. These TV sets will have the smart features which include WebOS support, voice control, mobile connection overlay and it will be supporting Dolby Atmos, and it will have the surround sound system too. The price tag of these TV sets has been starting from Rs 32,500 till Rs 29,49,990 and size is from 32 inches to 77 inches.
This whole new range of LG TVs will have a new remote control which was named as Magic Remote, and it will let you point, scroll, click and will be using voice commands. The company notes that the television will be supporting 800+ voice commands and it will be working without any internet connection. This tv will be streamlined in the setup process for the easy connection in gaming consoles and sound bars. They also feature some new things which are called a mobile connection which enables users to view both the mobile and television screens. The costumes can also be able to access the Google Photos and Google Drive on LG TV with the help of the cloud photos and videos app. This tv will also be supporting the Bluetooth which will allow the users to listen to the TV audio wirelessly and on a compatible audio device. They can also connect smartphones with the television and can enjoy the music.
These TV will also be supporting the full palette of HDR, and it also includes Dolby Vision along with advanced HDR by Technicolor, HLG Pro, and HDR10 Pro. LG's OLED 2018 TV will have the support of the Alpha 0 processor, and it will integrate with the noise reduction features and in improved colour correction algorithm. This is designed in such a way that it will be supporting the high frame rate (HFR) which will be producing smoother and clearer motion images at 120 frames per second.
LG's SuperUHD TV 2018 will support 4K, Dolby Atmos, Alpha 7 processor and a full array dimming. They also support the Nano Cell Display which reveals the billion-life colours and 64 times richer than conventional TV.