Instagram's new feature update: "Nametag"
Published on October 8, 2018
You all will be surprised by the new Instagram feature. Today Instagram has launched its new feature which we can call it a Nametag feature. This new feature got a very great response from the users who have updated their Instagram. Also, this new feature will help you when you want to find a user for which you were searching for and also helps to make a customizable identification card. According to the user's report on this new update or you can also call it a new feature of Instagram that this works in your own way, such as " you met a person in your life and you want to connect with that person on social networking site, therefore, this "Nametag" feature will help you with this for sure.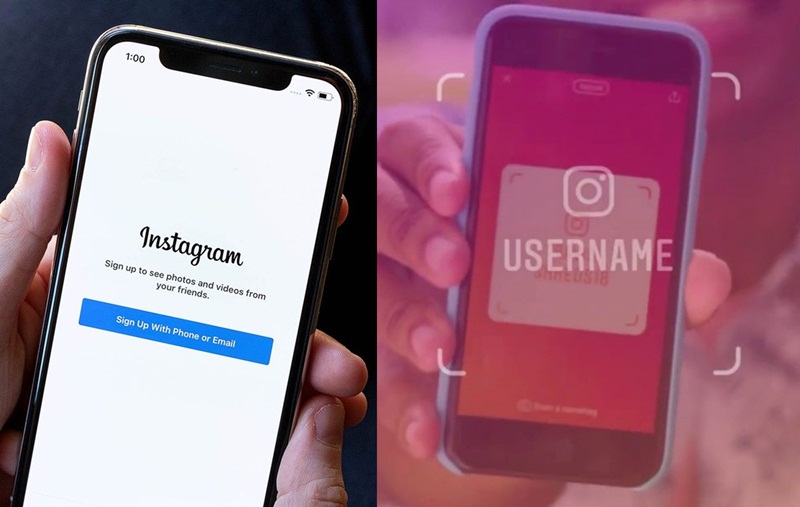 How to setup your Nametag?
You can set up your Nametag by going to your profile, tapping the hamburger button at the top, and selecting the "Nametag" option. Also, this Nametag features gives you the option that you can personalize your Nametag with various colours, emojis, selfies, and stickers.
Let us describe you more about this feature so that you can easily use it you can use Nametag feature by simply swiping right into the camera or also it can be done by tapping on the camera and choosing the "Scan a Nametag" option. One more feature that Instagram gave you with this is that you can share the Nametag where you wish to, you can use it in text messages and on other social media sites also.
This feature is one of the most interesting features by Instagram till date but along with this, it has launched its new feature called as new School Communities test feature. This feature will help you and your school communities to connect with other students of the school or you can also say that to connect to the grades from your universities. You all are aware that if students have to be connected they connect at a "common space" and also have many tested universities across the United States and if any user wishes to join he can simply write or add a line on their profile which includes university, class year, and relevant groups. It also helps the new upcoming user because they can go through the directory and see who adds recently by the same university. Both iOS and Android phones can have this version by Today itself.
Instagram's latest "nametag" feature is generating buzz on social media. And it has become the talk of the town. One Twitter user wrote, "#instagram # NameTag now if I want to follow someone I will ask the other person to open his #insta then show his #Nametags and scan then follow wah what a feature. Where we can type in 2 seconds and find the person."
Another user tweeted, "Instagram just released #Nametags, to make it easier for your friends to follow you. Simply watch that tag through your stories camera and make a long touch to get the magic."