Huawei Mate 20 and Mate 20 Pro got leaked
Published on September 14, 2018
It is seen that the Huawei Mate 20 Pro will get officially launched on 16th October 2018. But before that, it has been seen that an IFA attendee was spotted with the flagship phone who was carrying the Mate 20 Pro smartphone.
In that smartphone, it has been observed that the folio-style case was wrapped with, but it is not enough to hide the identity of the smartphone. It has provided a glimpse of about three camera sensors which has got an LED flash that has aligned with the square pattern. The Mate 20 Pro is said to be only the smartphone that was expected to get featured with this feature.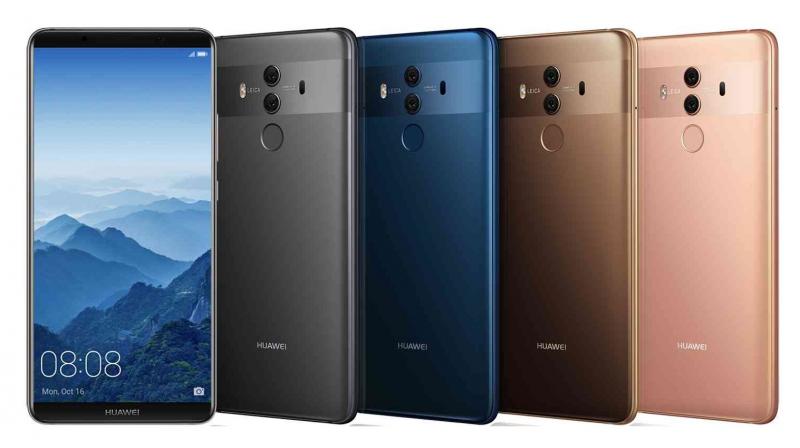 It is also seen that the top portion of the device has got a cutout which shows about the 3.5mm headphones jack as well as a USB Type-C port which is present on another side. The Mate 10 Pro will come without any kind of headphone jack. The charging port which is present in the smartphone is placed at the middle of the two unidentifiable small spots that could be for the SIM tray along with the extra mic hole which is not confirmed yet.
The phone has got the sign of speakers either on top of the bottom, but it shows that the speakers might be at some place where the camera could not be reached. The phone too seems to have no fingerprint sensor so it is rumoured that the company may come up with in display fingerprint display.
Last week the company already confirmed that it would be the first smartphones to get the 7nm chip to power the Android Phone. This is the only phone other than three Apple phones which will be having the 7nm. The presentation of the company shows that the phone will have the Kirin 980 chips which will be faster than the Snapdragon 845 that helps to power the Samsung Note 9.
It has also been seen that the US-based Android phone users will have some tough times to get the hands on this phone as the carriers are still banned from selling the Huawei devices. To get the Huawei Mate 20 Pro, you have to pay the full price for the handset and get it from an online store which is Amazon.