How Digital Sales Can Improve Your Business
Published on June 2, 2021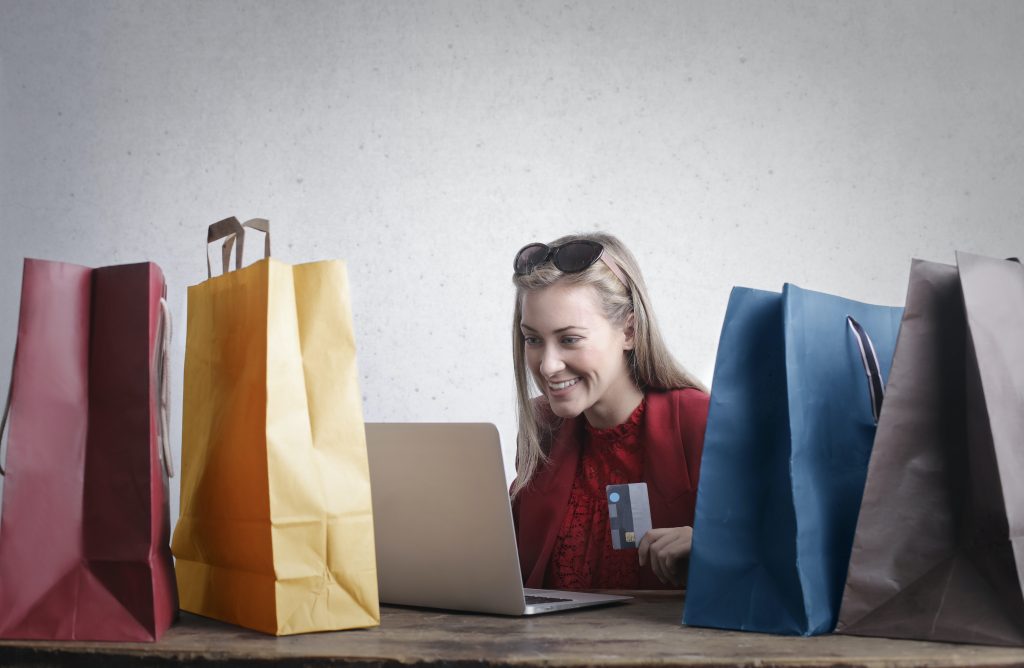 An online presence is more important than ever in today's digital landscape. By relocating your brand online, you can stay ahead of the curve and surpass the competition. This can also benefit your existing customer base. By providing a streamlined buyer experience, consumers are more likely to reuse your services and recommend you to a friend. Digital sales rely on cooperation and collaboration from both parties. Continue reading to find out how expanding your digital reach can improve your business today.
A personalized shopping experience 
Digital sales can provide a personalized shopping experience for the customer. By monitoring consumer trends over time, you can deliver a product that caters to the individual needs and requirements of your customer base. Virtual reality is reshaping the ways in which we buy and sell goods online. The surge in virtual shopping showrooms in recent years have allowed customers to browse and purchase goods from the comfort of their own home. A 3D product configurator can be incorporated as a digital sales tool to allow your brand to market its products to the masses. By designing their own creation, customers can benefit from a greater sense of freedom and individuality and are more likely to recommend your brand to others. A 3D product configurator can be utilized as a digital sales tool in the provision of a variety of goods and services. This includes clothes, shoes, furniture, cars, and even homes. With a wide range of customization tools, consumers can fine-tune each aspect of the design process from the ground up and produce a product that is as individual as they are. 
A killer digital marketing strategy
A digital marketing strategy is the first step to reaching a wider pool of prospective customers and maximizing your sales. By marketing to the masses online, you can impress your existing customer base and encourage a growing number of consumers to browse your goods and services before eventually making a purchase. SEO can help your brand reach the right people and ensure you are their first choice every time. This can also increase brand awareness and discoverability and prompt greater traffic to your site over time. Your social media presence must inform your customers of each aspect of your brand and what you have to offer. This includes a range of product offerings, your intended target audience as well as any current or future developments within the brand. By telling your customer base everything they need to know, they are more likely to retain a sense of brand confidence and browse your services. This can lead to a sale and repeat custom over time. Each social channel may require a separate digital marketing approach. With a separate target demographic for each site, what may suit one may not necessarily suit another. For example, consumers are more likely to browse Facebook and Instagram to discover a wide range of products and services. Twitter, on the other hand, may not provide the same reach as these sites and your posts could fall flat if not marketed to the right target audience. 
Increased communication with customers
By ensuring you are available to your customers whenever they may require your services, you can increase customer satisfaction levels and guarantee repeat custom. Customer service should be viewed as an integral aspect of any business, regardless of its online presence. Customers expect their queries or complaints to be dealt with swiftly and efficiently. By responding to customers in a matter of minutes, you can resolve their dispute and increase their confidence in your brand. Failing to respond or taking too long to respond may result in a disgruntled customer or a customer taking their business elsewhere. This can damage strong customer relationships and partnerships. Word-of-mouth marketing can have a dramatic impact on the success of a brand, big or small. By communicating their personal experience with your company, customers can directly impact traffic to your site and contribute to increased profits over time. The online world is 24/7. There is no excuse to ignore a customer or leave them waiting for a response to a question or complaint. Aim to respond to customers in less than 12 hours. The incorporation of a live chat box or bot may also help reduce waiting times.
Measurable metrics
There are a number of ways to incorporate a digital marketing strategy and determine its success. By tracking its progress over time, you can adjust your approach as necessary and increase your chances of making a positive impact on your customers. Site traffic is one of the best ways to measure how your brand is performing online against a series of set goals and objectives. Take a note of how many customers you are attracting before you treat your site to a complete digital overhaul. Give your digital strategy time to get to work before observing a lift or drop in overall site traffic. Has it stayed the same? Has it improved dramatically? Has it plummeted? By determining how your digital strategy is performing at regular intervals, you can make changes as you go and waste less time trying to rectify any costly mistakes down the line. Site traffic metrics obtained via mobile means can be another great way to determine how your online presence is performing against set goals and objectives. Most consumers access a wide range of social media channels via their smartphone or device. As customers access your site on the go, you can learn how your products and services can fit into their lifestyle choices. 
A loyal customer base
Digital sales can create a 24/7 online experience for the customer. By allowing them to access your site and browse your services whenever and wherever they want, they are more likely to return time and time again. Even if they do not make a purchase, they may add products to their virtual basket to purchase at a later stage. Reminding customers that they have yet to complete their purchase via text or email can also entice them back and encourage them to complete a sale. Delivering a wide range of content in real-time gives brands an opportunity to build brand reputation and increase brand recognition. You can also expand upon your existing customer base while reaching a wider pool of prospective clients. This leads to increased site traffic and a higher conversion rate over time. By delivering cutting-edge digital sales content on a daily basis, you can provide a first-class service and increase the chances of customers returning time and time again.
Digital sales can allow you to reach a wider range of customers and increase your online presence. With more and more brands jumping on the social bandwagon, there is a greater need to stand out from the crowd and stay ahead of the curve. Incorporating digital sales can encourage consumers to browse your goods and services and exercise repeat custom. Being able to adapt to an ever-changing digital landscape can be the difference between your business thriving and getting lost in the digital divide. By moving your business online, you can monitor how your digital strategy is performing and make any changes as necessary as you go forward.