Google's Just A Line is the best app for graffiti lovers
Published on April 5, 2018
Search giant Google has gone on to release a new application called Just A Line. The latest app allows users to draw in augmented reality (AR) technology. Apart from this, users can also share videos of their drawings through the help of the application. Users are required to touch the screen to begin drawing. Following which, users will be required to press record to the request to start functioning. After which, the users can share their creations with others on the same platform as them. According to a report published by The Verge, Just A Line application goes on to offer people with a new and exciting opportunity to create graffiti. They can create art murals on their apartment walls, a coffee shop or wherever they feel like it.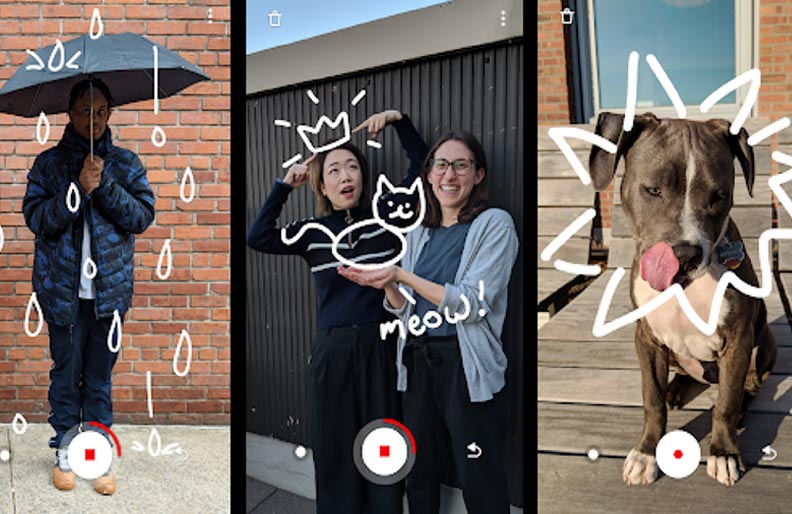 The best part about Google's latest facility is that one doesn't need to pay a considerable amount for the artwork either. However, a report published by Android Police suggests that the technology is not yet complete. Even though Google has introduced it with a full ledger, some experts claim that there are a few flaws in the system itself. For example, the application is designed in such a manner that it is supposed to work approximately 85 percent of the time. Sometimes, it ends up leaving the users frustrated because their creations tend to disappear on the random basis.
More times than often, the creations end up roaming away or not appearing in the way the artist intends. Therefore, by this, it is being assumed that Google might have launched the application on an experimental basis. It is mainly an experiment intended to demonstrate the capabilities of AR Core. For those who aren't aware, AR Core is a set of AR tools that exist within Android smartphones. They are only becoming available to non-Google developers recently. The application is designed to show off the potential of AR Core quickly. Furthermore, the app will also be offering developers the opportunity to make use of its code to further develop and expand on the same system.
Meanwhile, Google is facing some backlash from its employees over a particular issue. Earlier last month, Google made a new announcement, wherein they made their plans on offering its resources to the US Department of Defense official. Through this agreement, the search giant had officially involved themselves in Project Maven, which is a research initiative created to develop computer vision algorithms. This type of technology can ideally be put to use while analyzing drone footage. However, it doesn't appear like the Google employees are happy with the search giant's decision.
In response, over 3,100 Google employees are reportedly signing a letter, wherein they are urging the company's CEO Sundar Pichai to reevaluate the company's involvement in the project. In a letter signed by the majority of the Google employees, they write that the search giant must not be in the business of war, a report published by The New York Times read. As can be recalled, Google started working on Project Maven sometime in April last year. Details regarding what exactly Google would be doing or providing to the officials or DOD were not precise at that time.
However, we knew that the Pentagon research initiative was launched with the objective to improve analysis of drone footage. The Alphabet Inc-led company went on to release a press statement, wherein a Google spokesperson confirmed that they were providing DOD access to its open-source Tensor Flow software. For those who aren't aware, Tensor Flow software is using in machine learning applications that are capable of understanding the contents of photos.