Google rolls out Gboard Go app for low-RAM Android devices
Published on January 24, 2018
Google is reportedly working towards the introduction of "Go" version of its applications to all smartphones, regardless of their RAM sizes. In a recent turn of events, the search giant has expanded Gboard's reach to low-RAM devices as well. The firm has officially rolled out a lightweight version called Gboard Go to smartphones with low RAM that are running on Android 8.1 operating system or later.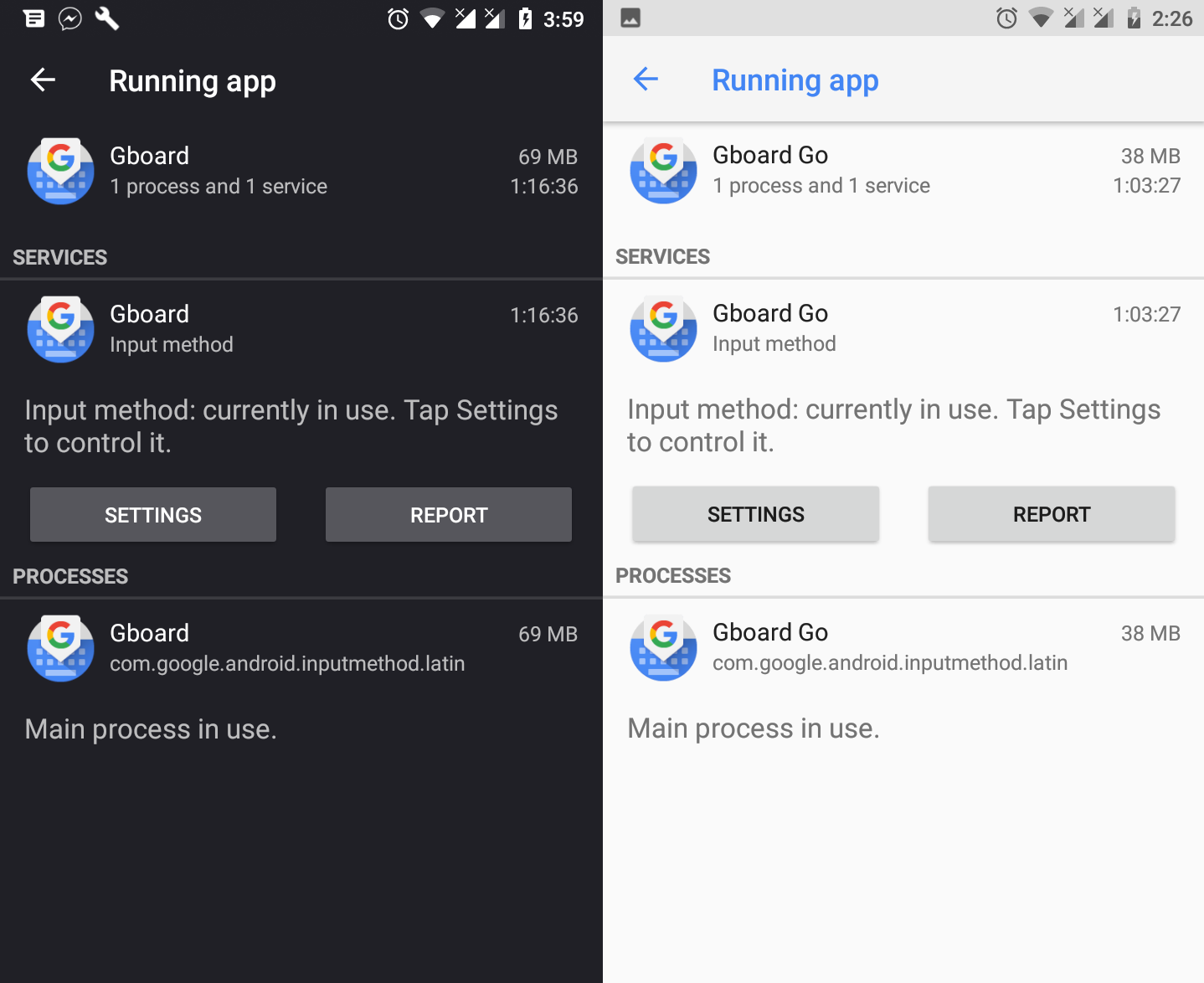 According to a report published by Digital Trends, the Gboard Go's lighter version is no different than the standard variant. The application can easily be installed in smartphones, regardless of its RAM sizes. However, there are a few features that are missing in the application. For example, the Gboard Go application comes void of the ability to search for GIFs and send stickers.
The good news is that it is exactly not a big deal that this feature comes missing in the application. Another, rather important feature is missing in Gboard Go, i.e. the ability to type one-handedly. Of course, it goes without saying that one of the main advantages of the keyboard is how little RAM it uses. According to a report published by Digital Trends, Gboard keyboard only takes up about 40MB instead of 70MB of storage.
Interested users will find it extremely easy to download the application even if they have limited RAM. The only catch is that your smartphone should be running on Android 8.1 or later, in order to be able to make use of the operating system. In other words, only Pixel and Nexus owners have access to the lighter version of the Gboard application.
This isn't the first "lighter version" of a Google application that we have seen so far. The search giant late last year also launched the file management service Files Go, which would essentially clean up extra files and save space on your device.