Google to launch Audiobooks on Play Store
Published on January 22, 2018
Are you among those who enjoy listening to Harry Potter while on your way to office or college instead of reading the text manually? Well, Google has just the right solution for you. Thanks to the latest effort made by Google, Android smartphone and tablet owners are in luck. The search giant plans on introducing Audiobooks in a big way.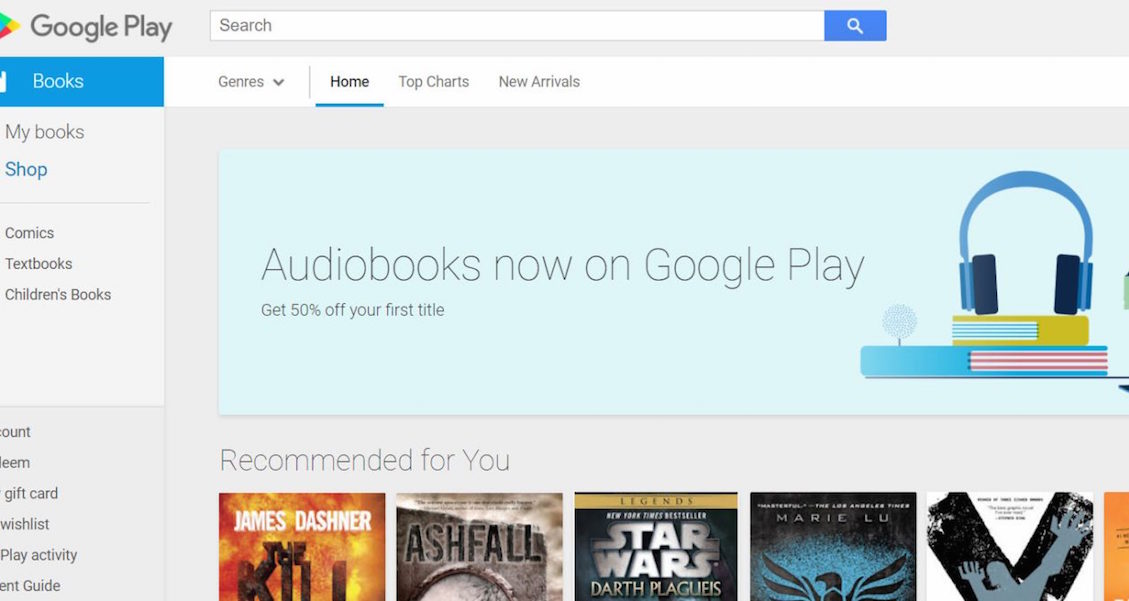 On the basis of numerous reports published recently, the Alphabet Inc-led technology giant is planning on bringing Audiobooks on its Play Store platform in a big way. The search giant recently put up a banner on their Play Store platform wherein their indication read, "Audiobooks are now on Google Play."
For now, if one taps on the banner, it simply takes them to the "404 error page," within the application. Therefore, it is safe to assume that Google doesn't really offer Audiobooks as yet. However, they have made it pretty clear that they are working towards this big addition of the category to the Play Store.
The search giant is further going on to offer an incentive to get users to browse as well as by the first audiobooks for a really affordable price. As noted by PC Mag, we aren't aware of when exactly Google plans on presenting the audiobooks on Play Store and Play Music platforms.
"To reduce confusion, it's possible that Google might just move all audiobooks to the Google Play Store," notes PC Mag. We are also uncertain about how many audiobooks the company plans on offering through their Play Store. Interested individuals can expect the selection to be comparatively larger in size and much more diverse as well. The search giant has been reached out by numerous media publications for information on this matter but they haven't responded. Google seems to be wanting to wait until making this news official.