Google Chromecast 3: Here's what new about the third sequel in Chromecast series
Published on October 24, 2018
Google Chromecast 3 that was revealed earlier this month with an all-new design. The new Chromecast 2 that debuted back in September 2015 and was launched in the April 2016. Being a refresh in the Chromecast family that was introduced back in July 2013, the third-generation Chromecast has a design that matches the greatness of the rest of the devices Made by Google family that comprises Google Home speakers, Pixel phones and computing devices, and Daydream view headset. There is also new hardware under the hood to perform 15 per cent faster than the previous Chromecast. The Chromecast 3 additionally supports 60fps video streaming at full-HD+ (1080p) resolution.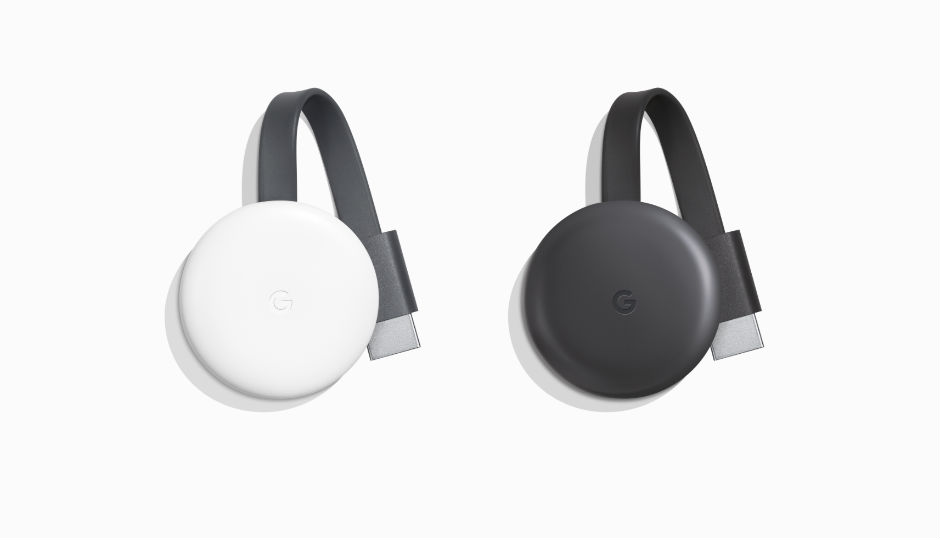 Chromecast 3 What New In It
The new Chromecast 3 is an updated version or you can say new designed of the Google Chromecast series. But now the with a newly matt Finish look and Google's 'G' Logo rather than the old previous Chrome Logo. The new Chromecast has now thicker HDMI cable has a width of 13.8mm, length of 52mm and diameter of 51.9mm and weight 40g total.
Google Chromecast 3 Feature
Google Chromecast 3 has an HDMI interface to let you watch your favourite videos directly on your HD TV. It also allows users to mirror the display of your smartphone or cast the content of a compatible app to your TV. There are more than 800 apps that are compatible with the Chromecast and Chrome browser. These are the features that are a part of the Chromecast family since its establishment. However, as an upgrade over the predecessor, the new Chromecast is claimed to be 15 per cent faster in performance wise. There is also support for 60fps video streaming at full-HD (1080) resolution. This is more advanced than the previous 60fps streaming support that was limited to HD (720p) resolution.
Chromecast With No More Magnetic Strip
According to reports, this Google Chromecast 3 comes with the removal of the magnetic strip on the back of Chromecast.
The Magnetic Cable is no more in Google Chromecast 3 and the New Google Chromecast comes with the Google's 'G'Logo.