Four Ways You Can Use Technology to Upscale Your Daily Work
Published on June 14, 2022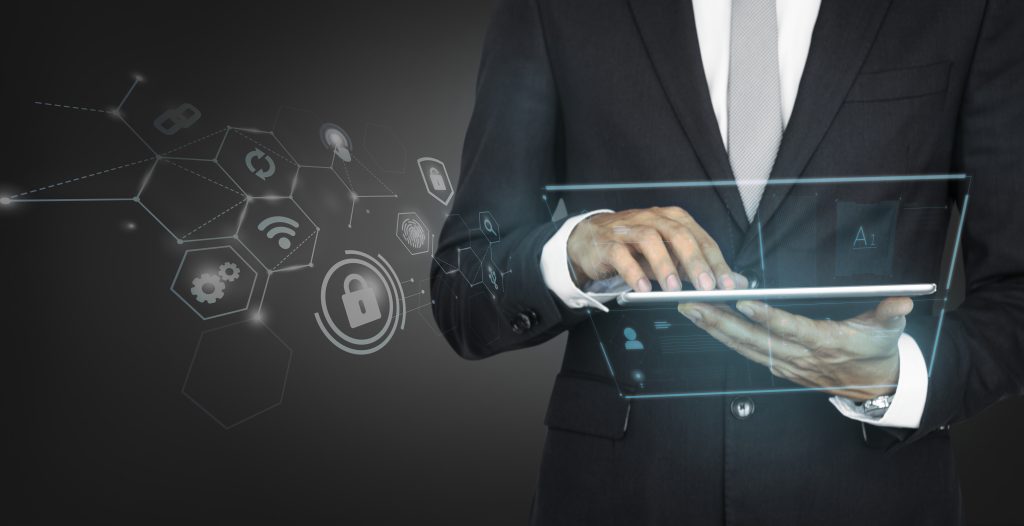 Think about what is the most important part of your daily work life. 9 out of 10 times, it would have something to do with technology. 
Technology has become a significant part of our personal and professional lives. You can't do your job efficiently without using technical equipment or a computerized device.
Technology has constantly been evolving at a rapid pace. Such advancements can improve our lives in numerous ways.
With new technology being developed daily, our lives are improved and made significantly easier. The same could be said about the business world.
Newer technology has enhanced business performance, made work more efficient, and improved customer experience.
This could be said for almost all business sectors, as technology influences the entire business community.
The enhancement in technology has also gotten more involved in daily business activities. Different tasks like; communication, information handling, data analysis, and budget forecasting are performed via technical tools.
With the sudden and rapid incorporation of technology into businesses, it could sometimes be difficult for companies to transition smoothly.
With changing markets, companies must also evolve while employing the right tools for the trade. To do so, many businesses require NetSuite partners and management consultants.
These consultants can help a company use the right tools and applications to scale its business, as it is necessary to incorporate new technology into your business for it to grow
1. Employing Big Data Analytics
Data analytics have proven to be a useful tool for improving business outcomes. With data analytics in play, a business could enjoy various benefits;
Personalized Customer Service:
Your business can provide a customized service to all its customers with data analytics as the tools gather customer data to identify customer preferences, needs, and requirements.
Data analytic tools create customer profiles using various sources like; social media and e-commerce, which are incorporated into the service offered to the customer.
Informed Decision Making:
Data analytics could be further used in decision-making processes. Predictions made using data could come in handy when deciding the business's future.
Data also helps in estimating the outcome of the decisions being made.
Businesses are usually under the threat of information theft. With the help of data analytics, you can identify any previous and potential breaches in the data as well as preventive measures.
Data analytics is a technological tool that could help advance business through its thorough research and various properties.
2. Adopting Mobile Optimization
A business could invest in its future and enhance growth using mobile technologies.
Mobile technologies could be a great source of ease and productivity for a company's employees. It helps people break free of the traditional working environment and work more flexibly.
By utilizing mobile technology, companies could create an ideal working environment for their employees.
This could enhance their quality of life, giving them a balance between work and personal lives.
With mobile technologies, companies can increase their employees' efficiency and productivity. As mobiles create a virtual working space, employees don't always need to sit behind a desk and can function remotely from anywhere.
This would also benefit the business greatly. With mobile technology, employees can perform more tasks and duties even when not at work.
Moreover, companies could save much on physical space and utility charges with their employees working remotely. This would greatly lower their costs and add to the company's growth plan.
For significant growth through mobiles, companies might consider cloud solutions to keep the employees and management inter-connected.
3. Improving Customer Service
Customer satisfaction is one of the most significant characteristics of a business's success and growth.
You can operate a business as efficiently as possible, but; without customer satisfaction, you cannot expect to grow.
There are different software that could be used to ensure a quality customer service;
Customer Relationship Management (CRM) Software
A company can offer customers services uniquely designed for them through CRM software. It also helps the company keep track of all interactions with the business and relevant insights.
With efficient Customer Relationship Management software, companies can store and protect all forms of customer data.
CRM also shares all this information with relevant employees to help improve services and help build a better relationship between the customers and the business.
In addition, it also keeps track of all the sales data and consumer preferences.
Professional Services Automation (PSA) Software
PSA is responsible for improving the delivery of services to customers and making the process more efficient.
With Professional Services Automation, different properties of delivery service could be integrated for a smooth transfer of products and services to the customers.
With PSA, professionals can manage client engagement during the process of buying a product or a service.
Through PSA, companies can integrate; project management, time tracking, invoicing, and several other tools.
It is also responsible for measuring each project's performance through different cycles to help improve the services being offered.
With the help of such advanced software, a business could ensure its growth by providing high-quality customer services.
4. Building Better Marketing Campaigns
Advertisement is an important part of business growth. With the increase in the trend of social media, a company's digital presence can have a significant impact on its image.
Without an effective online presence, a business stands a chance of failure. However, with a limited budget, companies must invest smartly in marketing.
Utilizing digital technologies could be relatively tricky. For instance, it is important to have a website to represent the business online. However, having a good website is not enough.
The website must be responsive, user-friendly, and easily accessible. Only with these attributes will the website have the desired impact and attract customers.
Similarly, social media presence and content are important. With a wide array of applications, businesses must update their customers to stay relevant regularly.
Other digital technologies can help a business market itself better. Email marketing and pay-per-click advertisements could also help businesses grow and succeed against their competitors.
Conclusion
With advanced technology at their disposal, businesses have a great opportunity to improve their operations and activities to enhance their growth.
With the constant surge of technological alternatives being introduced, soon, it would be required for mere survival in the business world.
You could benefit by choosing the right tools and investing in suitable technology for different operations. Eventually, upscale your business and improve its chances of success.