The first Chrome OS-powered tablet spotted at BETT Show, London
Published on January 28, 2018
Google in the past has assured its fans that they plan on launching more Chrome-OS devices soon. It seems like the company is staying true to their word as the first-ever Chrome OS tablet has been spotted in London's BETT show earlier this week. The tablet, as reported by The Inquirer, appears to be Acer-branded. The device was shown off to a select few attendees of the event. The device apparently also extends support for Chrome Unboxed and goes on to feature an 8.10-inch display.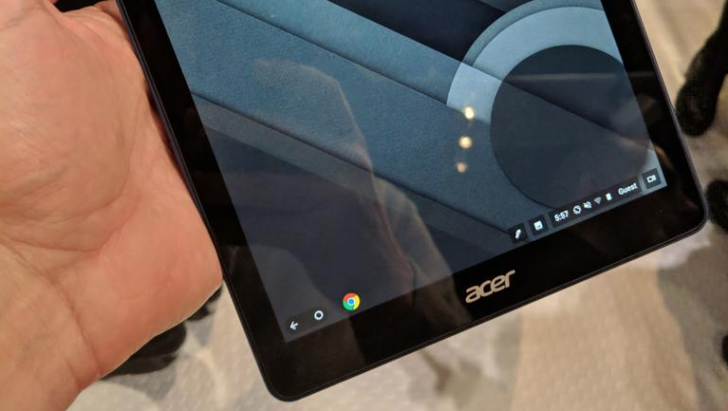 The news broke out when the original picture of the device in its full glory was shared out by one of the attendees. However, the image was immediately taken down, thereby raising suspicions about Google's plan to give its fans a surprise. As far as the specifications are concerned, there is not much to know about it at this point in time.
What we do know is the fact that the tablet will come with a companion stylus manufactured by the famous, pen company called Staedtler. The same is expected to be an addition to Acer's Iconia line-up as well. The device is also expected to pack a front-facing camera right above the display. The standard Acer logo will be located on the display. Leading media reports have stated that the tablet is codenamed, 'Scarlet.' The device is expected to be powered by a Rockchip processor. However, there is no solid evidence regarding the same.
Acer has been approached to provide a comment on this matter. However, the company hasn't provided any responses as yet. The device manufacturer only recently took the wraps off Chrome OS machines. Their main objective was to empower the education world with more skill and knowledge. The Chromebook 11 C732 packed a 48-inch/120-centimeter drop, making it one of the most durable devices on the market.