Features You Need to Know About PDFBear Converter Tool
Published on December 22, 2020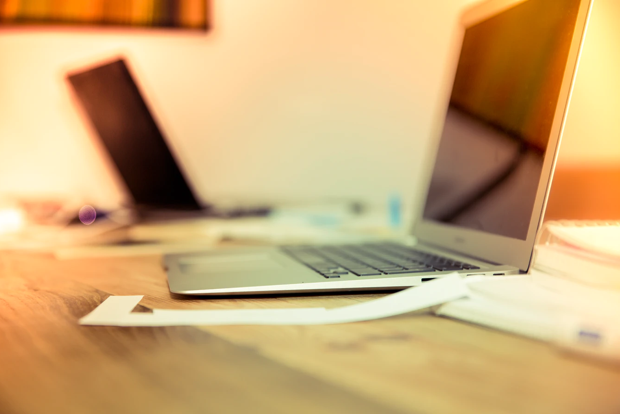 If you don't know a reliable and quick way to convert your files into PDFs, then it is your lucky day! We will tell you one converter tool that has recently been the talk of the town, PDFBear. It is a PDF converter tool that enables you to change your files' format into PDF. But why would you even want to convert your files to PDF, you ask?
Well, there are a lot of advantages in choosing to convert your files into PDF. One reason is that PDF files can't easily be altered or changed without leaving a digital footprint or without the use of the right tool, which means that PDF files are more secure from any undesirable changes. So, the best tool for you to convert your files is through PDFBear, and we will tell you why. But first, let us tell you what PDFBear is.
PDFBear
PDFBear is a PDF converter tool that is packed with a lot of handy tools and functionalities. One is the ability to convert Word to PDF, Excel to PDF, PPT to PDF, HTML to PDF, and JPG to PDF. Not only is PDFBear a converter tool, but it also offers other useful tools for all your PDF needs, such as lock and unlocking PDF, repairing PDF, splitting, merging, compressing, editing, and many more.
PDFBear is quite a practical website since the world is slowly moving and transferring to digital platforms. PDFBear is for corporate use, but it is usable by everyone with access to the internet. Even students and an average Joe can easily access PDFBear's website. They also offer a Pro version called the PDFBear Pro, which has more features and has unlimited tasks.
With PDFBear Pro, you can convert and edit many PDF files of up to 2 GB. You will also get the opportunity to enjoy an unlimited amount of OCR or Optical Character Recognition, which enables you to convert scanned documents and images into searchable and editable data. This means that you can easily search for anything you want, like a quote from a book you have taken a picture of.
Works on All Platforms
If you don't want to transfer from one platform to another or from one device to another, then PDFBear is perfect for all your conversion needs. PDFBear works perfectly on any device or operating system. It does not matter if you only have a Mac computer or a Windows computer. You can still access PDFBear without any problems. You can also use all of PDFBear's services on any type of device, whether it is an iPhone, laptop, PC, or Android smartphone.
You don't have to borrow your friend's smartphone just to use PDFBear. You can just do it right away with your smartphone anytime and anywhere you are, given that you have a steady connection to the internet. PDFBear guarantees that whenever you use their tools and services, you will never experience any compatibility issue or whatsoever.
Privacy is Important
No one wants someone snooping on your files, especially if there is sensitive information or personal information stored or kept in your files, right? So, PDFBear makes sure to all of its users that your files are well secure and protected in their system. After an hour of uploading your files, PDFBear will automatically delete all the files you have uploaded permanently.
Additionally, PDFBear has installed a 256-BIT SSL Encryption Technology to ensure all your files' safety and security as it transmits your files along with the internet. You will know if a certain website has SSL protection if there is an "HTTP" before the website or clicks on the padlock located beside the website in the top left corner.
No App Required
Since you can access PDFBear through your web browser, there is no need for you to download or install any app or software anymore. This is a great and practical way of saving up storage space for all your files, especially if you are running low on it. Also, it reduces the risk for your device in getting any unwanted malware or viruses, which normally comes with app or software installation.
Takeaway
These are just some of the handy features that PDFBear offers, though they have other offered features that will surely make you choose PDFBear as your next go-to converter tool. So, overall, PDFBear is an amazing tool that you should try. You should try and see what other features they offer or offer the certain feature you are looking for.