Facebook Viewpoints Pays Users For Well-Being Surveys & Tasks
Published on November 26, 2019
Facebook is starting a new chapter today. The company is launching an application where it provides opportunities for users to earn money. The firm is launching market research, product testing, and task program from today. Interested people in the United States can download the application, Viewpoints, from today. People could participate in the well being survey; as a result, the firm will able to learn to limit the harmful impacts of social media and will enhance productivity with time. People who are above 18 only could use the program. Users can complete online chores for Facebook. Users also can try different devices and applications even before their launch. As a result, Facebook could refine them ahead of their release.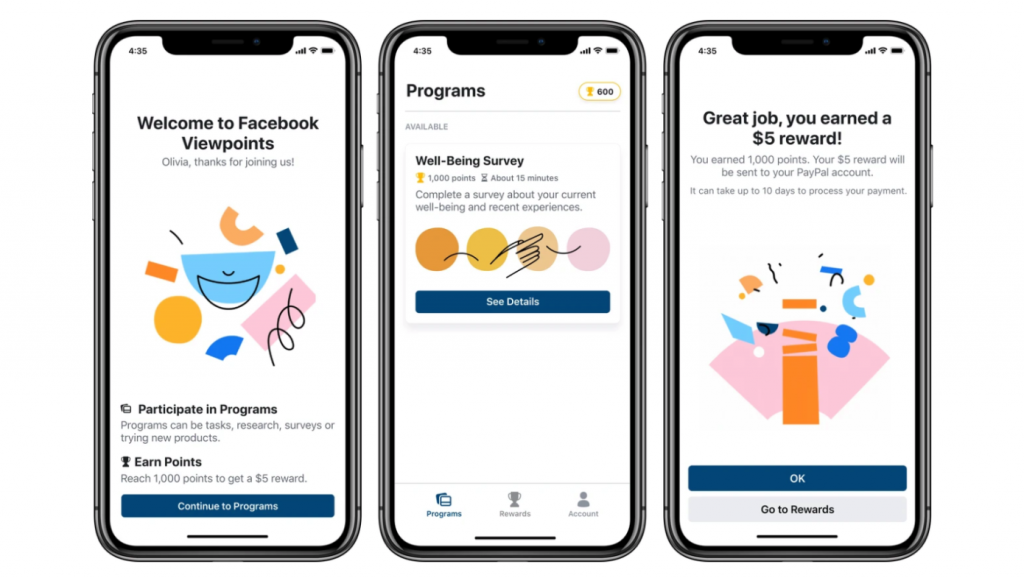 The Application in Details
The well-being survey will take around 15 minutes to complete, and users can get 5 USD reward money through PayPal. The firm has a pathetic history of privacy and data protection. Therefore many users were in doubt about whether to use the application or not. But, the firm claims that it will not sell the data received from the app. Facebook revealed that the data is only for internal use, not for marketing purposes. The new application from Facebook, Viewpoints, is available both on Android and iOS. The company is planning to launch the app in other countries next year.
Initially, experts were predicting that the users might not provide additional data to a company having severe concerns over privacy in the past. But, the monetary scheme might boost the growth of the application, and people might choose money over morale, experts predict. In the meanwhile, Facebook is trying to figure out a way to prevent teenage users, as they are anticipated to enroll in the program for the money. The company confirms that the payment will take around ten days after completion of the task.