Facebook to prioritise 'trustworthy' news
Published on January 20, 2018
Facebook founder Mark Zuckerberg said on Friday, 19th January, that the social media giant will now be found prioritising 'trustworthy' news in its feed. They plan on doing this through the help of member surveys, whose main role will be to identify high-quality outlets and prevent the spread of sensationalism, click-bait articles as well as misinformed details.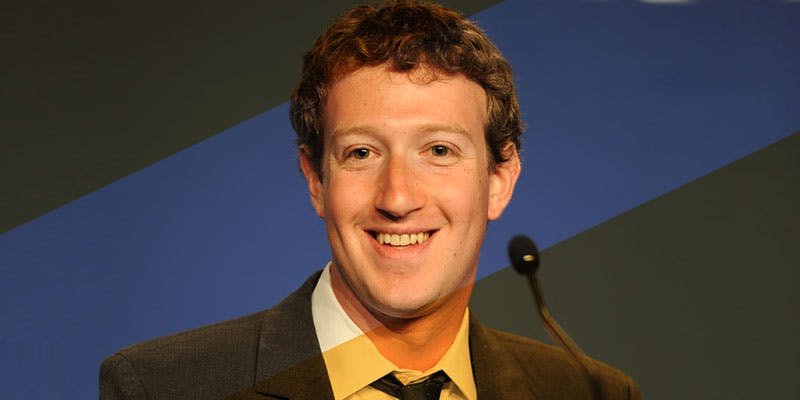 Furthermore, they even plan on laying more emphasis on local news sources rather than the ones that might not have any kind of credibility. "The company, which has more than 2 billion monthly users, said its members, not experts or Facebook executives, would determine how news outlets rank in terms of trustworthiness," reports Reuters.
On the basis of the prediction set out by Mark Zuckerberg, the latest change is going to bring down the spread of fake news on Facebook from about twenty per cent to over four to five percent. These changes are going to be implemented from next week onwards, wherein users will see Facebook prioritising 'high quality news' only.
Zuckerberg while admitting that there's "too much sensationalism, misinformation and polarisation," suggested that the changes will be brought about soon enough. He further added that social media platforms make it easier for such information to spread around, however, this won't take place for too long with Facebook anymore.
Facebook has long been under severe scrutiny for the spread of fake news. The problems came to nation-wide attention when the social media giant was being accused of helping out Russian operatives during the election period purely for profit basis. Many a times, hoax information suggesting bizarre things such as Pope Francis endorsing the Republican candidate and now U.S. President Donald Trump have gone viral on the platform. Fake death news of imminent personalities including Democrat member, Hillary Clinton have also gone viral on Facebook. The company has since then, doing all that it possibly can to curb the spread of misinformation.