Everything you know about the Amazon Alexa and Fire TV cable
Published on June 22, 2018
A universal remote like the venerable Harmony is the still best way to make it easy to use therefore if you have a TV entertainment system with a bunch of devices but now a new girl is in the town of Alexa is now a close second, thanks to the Fire TV Cube at just $119 at Amazon.com. An interesting feature about this is that you can easily turn on the TV from across the room by simply saying, Alexa, and AV receiver or a sound bar if you have one. This will give the output like whatever you were watching last — say, TV from your cable box — appears on the screen, and audio comes through the speakers.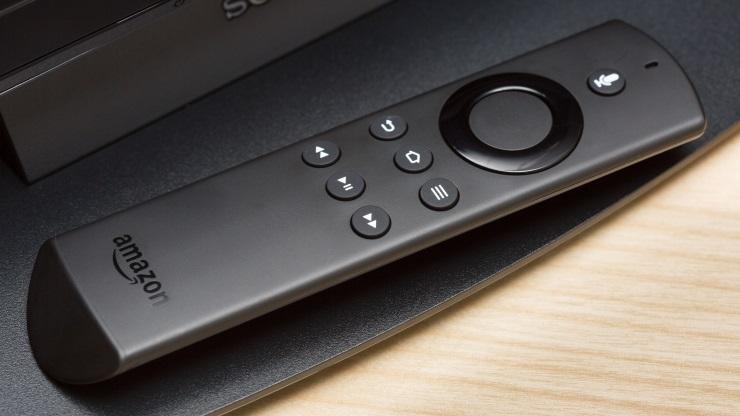 By saying "Alexa, switch to Xbox" switches inputs so you're ready to pick up the controller and mow down some enemies. Alexa has multiple of features some of which are  "Alexa, watch Stranger Things on Netflix" switches inputs again and starts streaming the Upside Down immediately via Fire TV (in 4K and HDR, if your gear supports it) also if we say  "Alexa, tune to CBS" switches again to your cable box, changes the channel and boom — hello, Judge Judy.
The one thing in which Alexa has upgraded is in the hospitality sector and it also trying to explore in the Hotels by placing with Amazon Alexa-enabled Echo, Echo Plus, and Echo Dot devices in the hotel room which customers can freely use during their stays. A large hotel franchisee called as Marriott has signed up as a launch partner, and soon, hotel customers will be able to connect to their own Amazon account "allowing them to call personal contacts, play their favorite music, and listen to Audible audiobooks."
I think this could be the best decision for customers because they do not have to move to a telephone can be a great aid to people who are impaired or injured. The people who are already aware of the eco-system and it can be a great news for people who don't like to touch surfaces in hotel rooms, too.
Yes, the people who are already plugged into the Amazon ecosystem for them here is the good news for them,  The good news is that those people just get the [perfect preferences to match with their home to the hotel room which will soon be just an extension of our homes, they can obviously use to order something from the room services or the laundry and many other staffs, Alexa can be also helpful by knowing the weather or any specific information the customer needs to know from the hotel front desk and access their contacts and libraries.
A rare coup- Amazon has now found a way directly into the hotel room. This can be useful to the providers by tracking their location in their hotel rooms have been those providing the television/cable, Internet connection, and the minibar.  Amazon (and hotels) now have the option to collect new forms of data from people, clearly by joining these service providers.
But you can already do most of that with a Fire TV 4K and a paired Amazon Echo. What the Fire TV cube adds to the mix is its ability to control other devices you have plugged into your T.V., such as a soundbar, cable box, or Blu-ray player with your voice. If it all works, the Fire TV cube should let you control your entire entertainment stack without ever having to pick up a remote. That's how it's advertised on the box and similarly, in my experience of testing the Fire TV Cube over the past few days, its Alexa-based voice control system works more often than it doesn't but yes it is obvious that I'm not throwing my remotes in the garbage just yet.
The fire TV cube?
The Fire TV Cube no doubt is an intelligent device which let you speak to your TV to change the channel, adjust the volume, play movies, check the weather, shop on Amazon and more. You never need to touch a remote control, even if you're like me and have one for the TV, one for the cable box and one for your audio system.
Without ever touching a clicker, I can sit down on my couch and begin watching. It's an experience that makes fumbling with several controllers and buttons feel archaic.
After using the Amazon fire TV cube every person will definitely say that I need this Amazon fire TV cube for all my television because it is seriously so fine to use it.
It is a fact that with something good(fantastic) there is some drawback(bad points) in it.
One of my point about this is the Amazon doesn't include an HDMI cable with the Fire TV Cube, which means you need to take one from another gadget or buy one. The product cost is $119 that is why this is the weird corner to cut this, and a cable just cost about $10. This may confuse people who assume they're getting everything they need right in the box, as is the case with other Amazon Fire products.