Canon's new M50 mirrorless camera enables you to embrace 4k video
Published on February 26, 2018
Canon always tends to serve its customers with the best in optics. Today the company launched a new mirrorless camera to its range M series. The camera is named as M50 and enables you to embrace 4k video. The M50 is not much different than company's 2016's Canon M5 with just a few upgrades in dials, buttons and streamlined body. The upgraded internals and a swivel-out screen will turn the device into a most video-friendly mirrorless camera. The availability of the camera is to mark in April 2018 with a price tag of $779. Let's take an in-depth look at the specifications and qualities of the camera.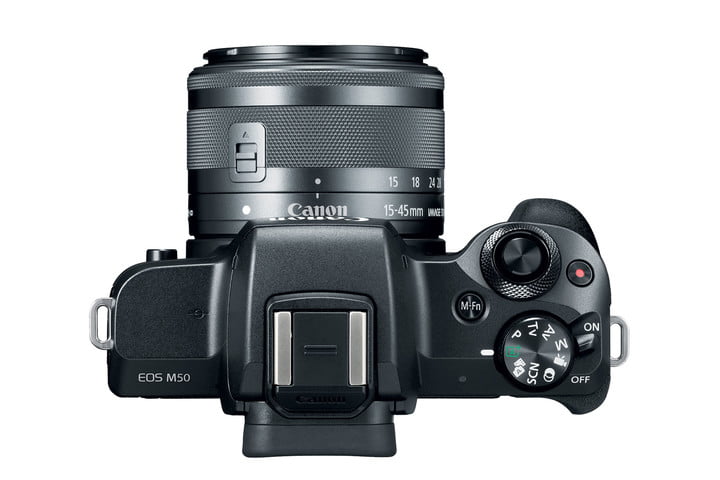 The $779 mirrorless camera will be equipped with 24.1-megapixel APS-C sensor that's a hair smaller than the 24.2-megapixel one found on the previous model M5. The M50 enables a good hold over low-camera image capturing, as the company says. The M50 will feature Canon's brand new version of the image processor, the DIGIC 8.
The M50 will be the first even camera of Canon that used the DIGIC 8 and that lets the user capture the videos at the 4K quality and 24 frames per second, 1080p video at 60 frames per second while 720p at 120fps. The newly added DIGIC 8 will serve the camera with fast still shooting speeds, i.e., 10 frames per second in RAW and JPEG with one-shot focus.
The major shortcoming of the previous model M5 was the motion ability of the screen. Earlier in M5 the screen can only be flipped out and down which has now been changed in M50 and now a user can flip the screen on the side and cane, even more, it to complete 180 degrees.
This M50 now carries a silent shooting mode, the body is now made up of new material and feels more cohesive. The camera looks more similar to the other range of camera like the M6, but it is more precise all the aspects. The M50 carries the same touch and drag feature for moving the auto-focus points as that of M5. The number of auto-focus points has also been increased to raise 143 while in M5 it was limited to just 49. As only some lenses are capable of using 143 AF points and Canon M50 is one of them. The Canon M50 uses the Dual Pixel CMOS AF. A new feature of auto-eye detection has also been added to the name of "Eye Detection AF" that automatically lock focus to a subject's eyes.