Brand Fest is Officially Online, With Discounts of up to 40% Off
Published on September 14, 2020
Chuwi Brand Fest is officially online via AliExpress now.
This event brings three excellent products at discounted prices. What's more, the coupons are stackable. Giveaways, Buy one get one, and many other offers are available. By attending the promotion, you have a chance to win an AeroBook Plus or accessories.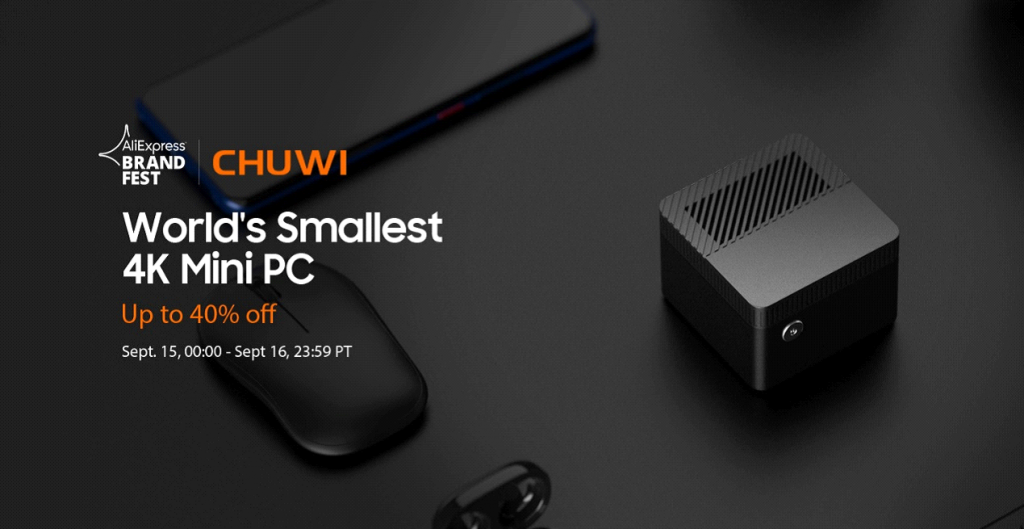 LarkBox – Discounted price: $164.99

Baseball-Size | Intel J4115 | 6GB+128GB | 4K Hard decode/Output

The LarkBox is a small but practical mini PC. So small, in fact, that it can easily fit into your pocket or hold in your hand. Its total volume is tiny at only 98 cubic inches. LarkBox can be used as a 4K TV box that can provide an excellent viewing experience in your living room. It has a quad-core Intel J4115 processor, 6GB of RAM, and 128 GB of storage. Available in many configurations, it can function as well as an office machine as it can an entertainment center.


Click here to purchase the LarkBox
HiPad X – Discounted price: $179.99

10.1'' IPS | Helio 8-Core | 7000mAh | 2-in-1

The HiPad X is a 2-in-1 PC that is built from a lightweight aluminum-magnesium alloy which makes it weighs only 1.2 lbs. It's comfortable to hold in your hand for extended periods of time thanks to CNC chamfering along the edges of the device. The HiPad X is powered by an 8-core Helio SoC (System on Chip), 6GB of RAM, and 128GB of UFS storage. The HiPad X comes with Android 10 preinstalled for a smooth, modern movie watching movies and game playing experience.
Click here to purchase the HiPax X.

GemiBook – Discounted price: $289.99

13″ 3:2 screen | 2K resolution | Intel 4115 | 12GB+256GB SSD

The GemiBook is a high-efficiency ultra-portable laptop. It has a 3:2 aspect ratio display that provides a much more comfortable experience when browsing the web or working with documents. The Gemibook has an Intel J4115 processor, 12GB of RAM, and 256GB of internal storage. So, with this machine, you can run some pretty high-end software without sacrificing performance.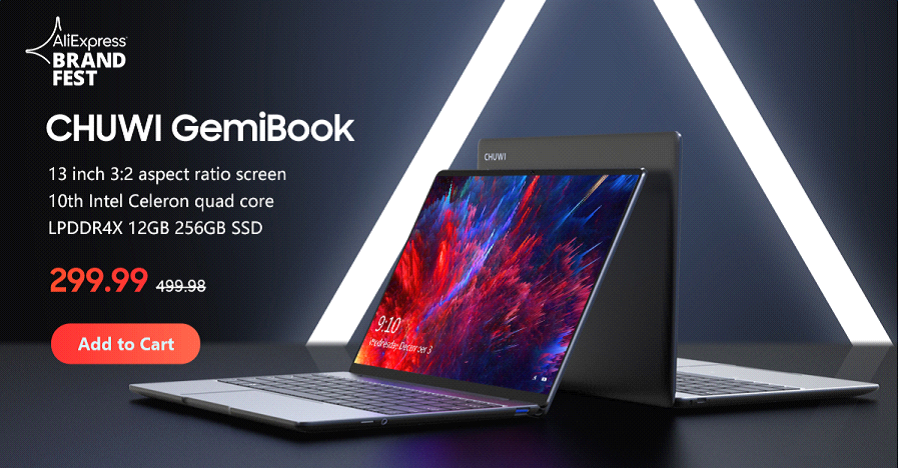 Click here to purchase the GemiBook.
Other offers are available
In addition to the items above, there are many other popular machines like the HeroBook Pro and Hi10 X that are available on AliExpress.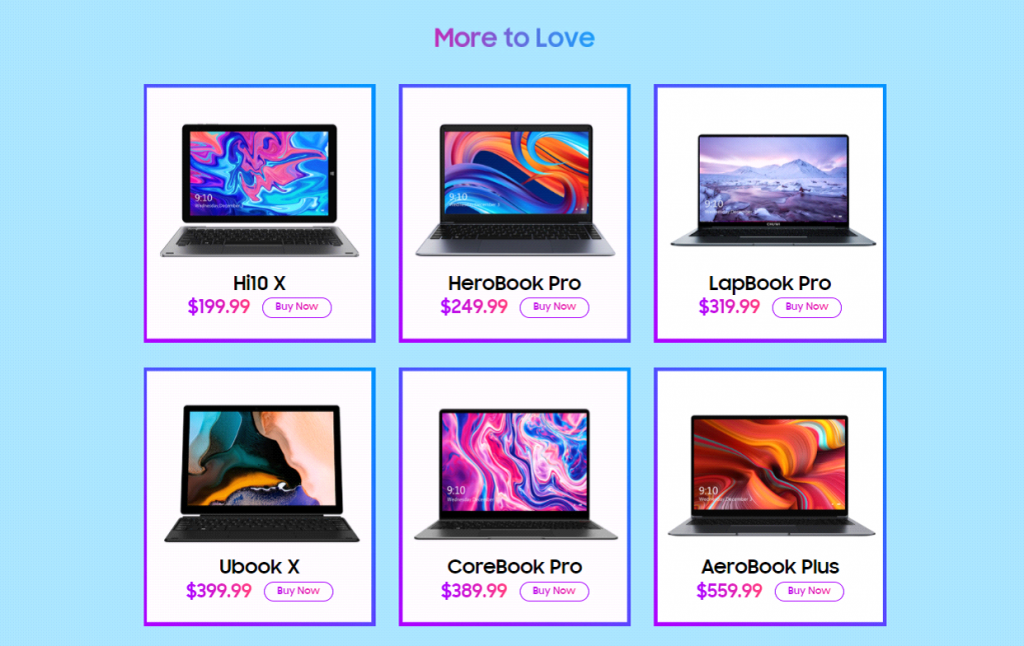 Don't miss this limited opportunity to get a great device while saving a bit of cash.

For more info and to place an order, click here.