Bose introduces Alexa powered smart speakers and soundbars
Published on August 31, 2018
In the recent announcement, Bose has announced a $400 home smart speaker along with the two soundbars. This speaker, as well as soundbars, will be available from October. These three products of the Bose will be ship to the users with Alexa voice support. It will also be followed up with other voice assistants, as per the company. In this, you will have an eight-microphone array for the far field of voice recognition.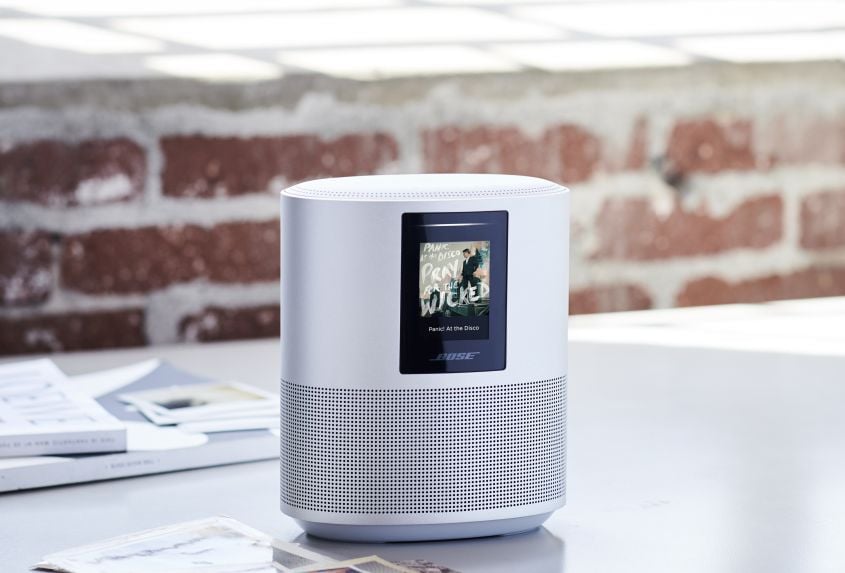 As per Bose, it is calling the new smart speaker as the Home Speaker 500. It is like a small device whose looks are similar to the oval pods that are present in the market. These oval pods are introduced from Sonos and other companies. The new Home speaker 500 is said to be different from the competitors who usually offers a type of screen which is present on the front of the display.
The speaker that is present in it is stereotype device that can make the playback music more like the mono sound among the competitors. The size of the speaker is such that it can't be a wide stereo image.
The price of the Bose speaker is said to be very competitive, as $400 speaker outplays the Apple's HomePod when it comes to the price segment. It will cost double the price of the Sonos One Smart speaker, but it appears that it will be a little bit bigger.
The next product that the Bose has announced are the soundbars. The two new soundbars are called as Soundbar 500 and Soundbar 700. They are simple as well as elegant which looks like the devices which have got the Bose's signature as well as industrial design flair. The only difference between them is the two products which are in size.
The soundbar 700 is 2 inches high by 4 inches deep. It is about 38 inches long too. The Soundbar 500 is quarter an inch shorter with just 31 inches long. Both of the bars usually employ the Bose PhaseGuide technology. It is designed in such a way that it will create with clear as well as directional sound.
It has also got the low profile customized transducers along with the company's QuietPorttech. They are designed in such a way that it enables the solid detail as well as a beefy low end which is from the soundbars present in size. This also features ARC for the compatibility that will come with the smart TVs. It has also got the voice control which is for some basic TV functions, but it will not have subwoofer speakers.
Both the models will come with Bose's ADAPTIQ tech along with the digital signal processing software. It is designed to adjust the sound of the speakers acoustically in the room.