Best Old Smartphones that Are Still Worth Your Money in 2020
Published on June 9, 2020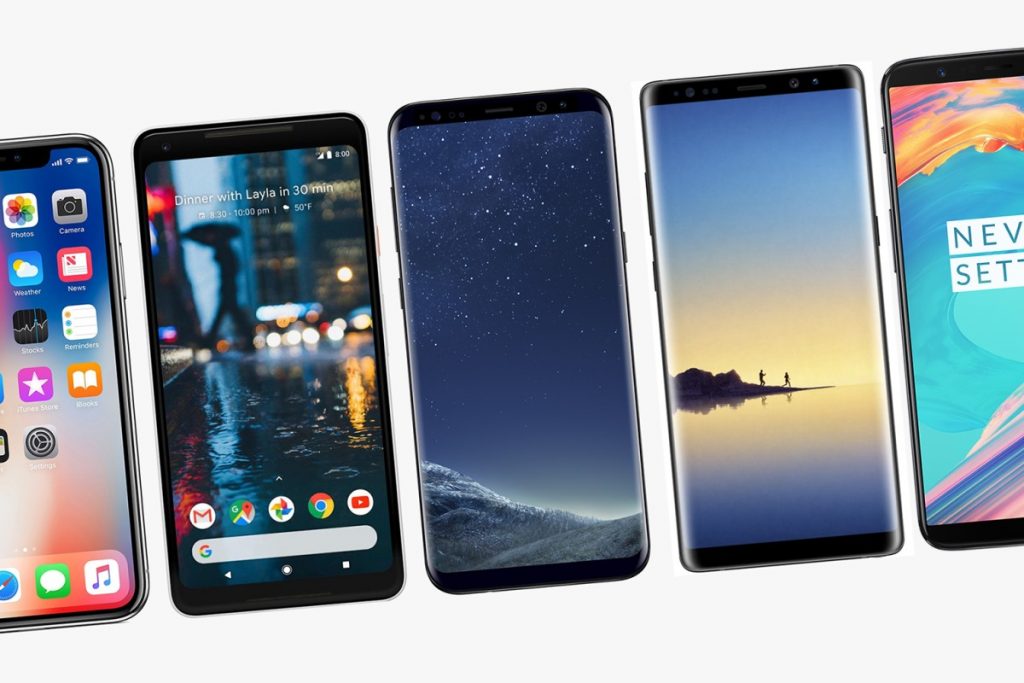 The smartphone industry is very dynamic, and most of the time, it is hard to keep up with the latest technology. Companies like Samsung and Apple are releasing new and improved models almost every year. So, your latest $1,000 phone will be outdated in a few months.
However, if you want a good smartphone, it doesn't necessarily need to be the latest model. There are still a few old flagships that have high performance, and it is a joy to own them.
In this article, we will go through some of the best older smartphone models and find out which one has the best performance for a fraction of the price.
Samsung Galaxy S10
Last year's Galaxy is still probably one of the phones with the best performing screen. Even though it doesn't come with 120Hz like the latest Galaxy phones, it still offers vibrant colors and great touch functions. If you are a mobile gamer, this will not make any difference since most mobile games cannot run past 60Hz. The higher Hz display is used for smoother scrolling experience.
The best thing is that you can buy the S10 for half the price of their latest model S20. Additionally, you can rest easy knowing that you avoided the chunky camera bump on the backside. Galaxy S10 model can be found on Amazon for around $400.
OnePlus 7T
When it comes to OnePlus modes, the big brother of this model, 7T Pro, stole some headlines when it was released. However, the more down-to-earth 7T is quite as good, and it offers more bang-for-your-buck.
It comes with 8GB of RAM and a very good high refresh rate display covered with 90Hz AMOLED panel, which is capable of producing incredible colors. Just like most modern colors, it has three cameras, including a very fun-to-play-with macro mode that lets you snap incredible close-ups.
This is basically a mid-range phone that has great performance, and it is nearly half the price of the latest models. It costs around $590, so you can save a lot of money but still have a high-performance phone.
iPhone X
There is little that has changed in the design of the iPhone over the years, and the "old" iPhone X is still popular and looking as sharp as ever. It is a high-quality phone that used to be a top-of-the-range model when it was released. Since the iPhone 11 dropped, most people are interested in buying the latest models without knowing that you can save a lot of money and still have a decent phone if you buy the iPhone X.
Apple now offers a refurbished resale program, where you can find the iPhone X for as low as $599. Additionally, you can participate in the recycling program where you can give your old phone to get the iPhone X. There are also some third-party vendors on Amazon that are selling the iPhone for as low as $400, which is an incredible deal.
iPhone 8
If you are looking for a high-quality, affordable phone that will last for years to come, the iPhone 8 is the right choice for you. Even though it was released back in 2017, it still offers high performance. Rumors suggest that the latest iPhone SE2 will have the same specifications from the iPhone 8. Additionally, it has a top-class camera, and you can buy it for as low as $300, which is very tempting.
Samsung Galaxy Note 9
If you are looking for a phone with high-performance and large display, it is difficult to find a phone that will compete against the Galaxy Note 9 for around $400. It comes with an amazing 6.4-inch AMOLED display, 8GB RAM, and up to 512GB storage.
With time smartphones slow down, apps require higher performance, and your phone will be useless. However, these older series models have the power to compete with today's flagships. They offer a high bang-for-your-buck, and you will be able to save money but still have a high-performance phone.
Before buying your new phone, you need to get busy analyzing performance just like you would go through NBA betting expert picks. There are a few older models like the Google Pixel that you should definitely avoid.
We all want the latest models that are on the market, but sometimes buying clever can bring you similar performance for a fraction of the price.