Best Apps To Enhance Business Productivity
Published on December 15, 2020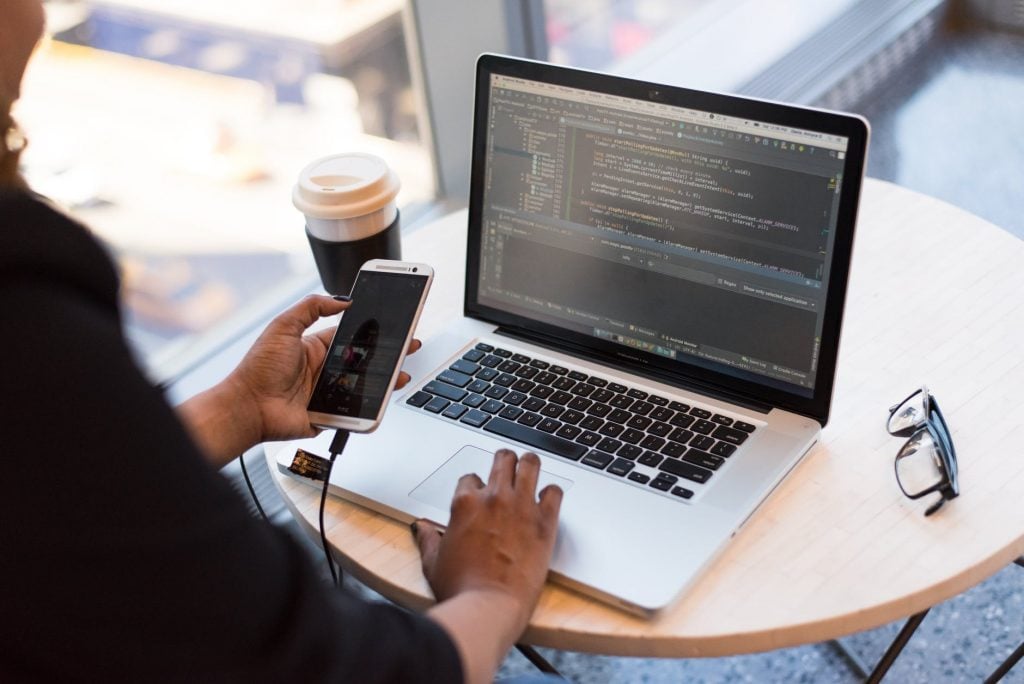 Modern-day businesses rely on the power of technology to leverage growth and profitability by maximizing productivity. Technology has empowered companies with various cost-cutting tools that enhanced their sustainability by eliminating inefficiencies.
Businesses are increasingly benefitting from the telework model and acquiring talented professionals from the global talent pool. Technology and AI-powered apps have reduced barriers and distances to allow more robust communication and coordination. Businesses can interact and work with employees, clients, and business associates from all over the world without encountering any impediments.
The marketplace is brimming with apps that present efficient solutions to streamline various corporate activities and ensure efficiency. This article will walk you through the apps that offer a competitive advantage by prioritizing and promoting productivity-driven corporate models.
Here, take a look:
Maintaining Robust Communication
Businesses rely on robust internal and external communication to eliminate inefficiencies, delays, and other challenges that curb productivity. Communication powers all business activities, be it customer support or intra-departmental communication.
Employees and managers require smooth communication tools and voice-activated assistants. Business activity is rapidly shifting to the virtual realm, and naturally, need adequate and efficient means to communicate virtually. On the contrary, miscommunications, delays, and repetitive conversations give birth to inefficiencies and unsatisfactory customer support. Modern-day businesses require higher functionality and flexibility to maintain undisturbed communications. Naturally, companies are also interested in reducing their communication costs without compromising efficiency.
A virtual phone system steps in and allows a business to transform its communication tools and protocols. For instance, Nextiva and Grasshopper improve internal and external communication dramatically, paving the way for superior productivity. It eliminates misinformation and delays and allows a business to stay virtually connected with all stakeholders. These stakeholders include employees, customers, vendors, suppliers, partners, and associates. Switching to a virtual phone system powers a business with superior efficiency and with the ability to draw actionable insights. A company can leverage the power of analytics to improve communication and, in turn, boost productivity.
Managing Delegation & Deadlines
Businesses are rapidly shifting to the work-at-home model in the wake of the coronavirus pandemic. But this trend is ongoing for the last five years, in fact, even earlier than that. The market is ripe, with numerous apps and tools that allow businesses to delegate and manage a remote workforce with ease. Multiple apps allow managers to charge each employee and track their progress effectively. Apps, such as Trello or Asana, prove as powerful corporate assets while managing remote teams. Managers can assign tasks, set timers, and check progress by deriving actionable insights.
Employees get reminders for their assignments and deadlines with desktop notifications and emails. Simply put, these apps offer a superior alternative to pronounce deadlines and make them explicit. Managers can impose penalties in case of missed deadlines, which are much easier to track using an app.
These delegation apps ensure superior productivity levels as each minute counts, and even a second's delay can reflect negatively. Using such apps makes the employee more conscious of his/her discipline and adherence to deadlines. Managers need not adopt a strict approach to ensure deadline and guideline compliance. The app does it all for them!
Project Management
The success of a company depends on its ability to manage and complete its project effectively. However, this requires diligent attention, extensive delegation, and team management to ensure efficiency. Luckily, there are numerous project management apps out there that offer niche-specific features to aid businesses. For instance, ClickUp, Asana, FreedCamp, Paymo, and Wrike, amongst others.
Whether you are a PR company, tax consultants, or a marketing firm, a project management app has much to offer. It allows managers and entrepreneurs to define a project's requirements and virtually share it will all team members. The dashboards are useful for sending out messages to the entire team and ensuring everyone is on the same page. Managers can also use built-in communication tools to send out messages, collectively or individually.
A project management app allows superior adherence to timelines, deadlines, and project requirements. It will enable a quick and simple exchange of information and resources and prevents time delays. Emails are often lost or mailed, by we never ignore notifications that we receive on our smartphones.
Language Translation
Language is a powerful and necessary asset to penetrate an international market segment or audience successfully. A language translation app is a dynamic tool to localize your business, website, and customer service.
Apps, such as iTranslate Voice 3, Waygo, SayHi, and MyLingo, offer numerous advantages. They will empower your marketing department with multilingual resources and translation tools to ensure consistency and relevance. Your business can dispatch consistent messages across all multilingual and multicultural audiences.
Businesses rely on language translation to build relations with foreign customers, business associates, vendors, and employees. A language translation app proves instrumental in this endeavor. Be it press releases, marketing emails, or business-to-business communication; such an app ensures accuracy and efficiency. More importantly, projecting a linguistically diverse and culturally appropriate image allows businesses to build trust and credibility.
Conclusion
It is vital to research and identify the best apps to power your business activities and communication protocols. There are numerous apps out there, but the right picks will prove highly relevant and specific to your industry and niche. Not all apps are equal. Therefore, experimentation is required to determine its merits.