'Ataribox' system gets a new name, logo
Published on March 20, 2018
Age-old game developer Atari made an announcement recently, making details about its upcoming gaming console official. The firm provided more information about its forthcoming 'Ataribox' system. They have given it an official name and logo. The retro-inspired console will now be known to the world as 'Atari VCS.'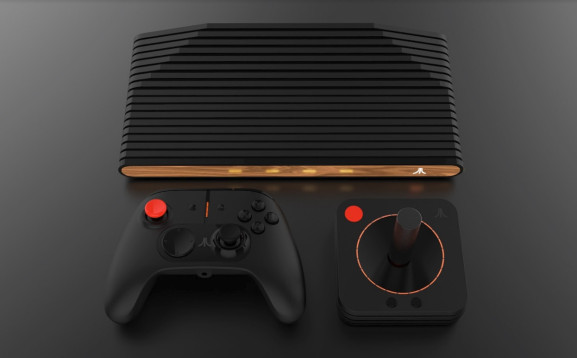 There is no information available on when the gaming console is expected to launch in the market. Atari further stated that they would show the Atari VCS gaming console at the Game Developers Conference. Prototypes of its classic-style joystick and a modern controller will be showed-off at the upcoming event. The firm shared images and videos of the Atari VCS on their official website.
According to the announcement made by Atari, the VCS hardware is inspired by the 'iconic silhouette' of the original Atari 2600. The gaming console will gain its power from a custom-made AMD processor. It will come included with many Atari games. The studio is reportedly walking on newer titles that can launch alongside Atari VCS. The firm had plans on kick-starting an Indiegogo campaign for Atari VCS back in December.
However, it appears that they changed the plan and decided to go ahead with a full-swing launch in Spring this year. The firm decided to delay the launch because they reportedly felt that a "key element" was missing. "With the Atari VCS name, we know how important it is to get everything completely right, and that's why we briefly paused an imminent launch late last year," said Michael Arzt, Atari COO of Connected Devices.
"It was a difficult decision with the countdown underway, but we weren't willing to go forward with even one thing out of alignment. We hope that Atari's fans appreciate our extreme attention to detail and are as excited about the Atari VCS as we are." If reports to be believed, Atari will launch its gaming console for pre-order in April. Atari VCS will cost somewhere between $250 to $300.