Apple's new iPadOS comes with USB and Bluetooth mouse support
Published on June 5, 2019
In the recent event by Apple, it is seen that the company has created an all-new productive ecosystem for iPad users. The company has recently announced its iPadOS which is said to be the new version of iOS tailor-made which is said to be Apple's tablets.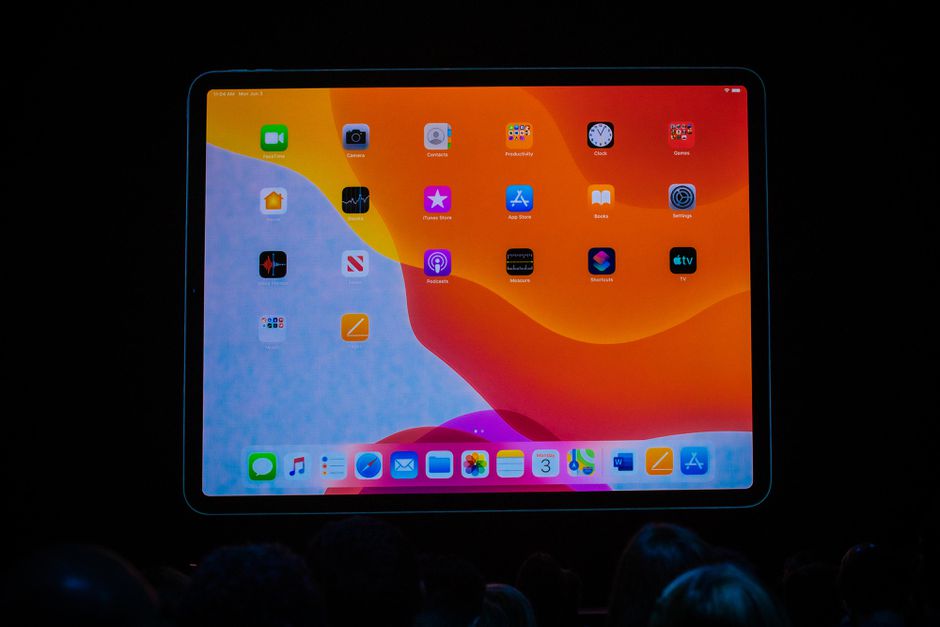 Image Courtesy: Cnet
With all these things, it is said that iPadOS comes with many new features which include some best cool text editing gestures, responsive Apple Pencil, external drive support and other things as well. But when you go through Apple's WWDC 2019 event, you can see that in this you will not find any attention which includes the support for the mouse. But to surprise, iPadOS has been now got spotted with mouse support, and both of the things are wired as well as wireless.  This new feature is said to be supporting iPod and iPhone iOS 13.
If you look at the new feature, then you can see that it comes with the support for the demanded features which is done by iPad users. This helps you in a great way as it is seen that it transforms the tablet in a very good manner. With this introduction of the mouse support, which is now supportive in iPadOS and iOS 13 is said to be very exciting news for all the existing and all new customers of Apple. But to the shock, you can see that this thing is not listed in the iPadOS announcement story which is published in the Apple Newsroom.
According to iOS developer Steve Troughton-Smith, it is said that it comes with mouse support which is present on iPadOS and you can even share a video with the help of this.  Moreover, with this, you can go for the iPad's UI, which can be used to navigate with the USB mouse. As per a tweet by Andrew Cunningham from WireCutter post by saying that iPadOS is now able to support Bluetooth mice and this is confirmed after it is tested with a Microsoft 3600 wireless mouse.  The support system of the mouse is said to be iPadOS, and it is available in the form of the Assistive Touch feature. This feature can be founded in the Accessibility settings, which is present on the iPad and in addition to this all, it can also be seen that it also supports Apple Magic Trackpad.
Although this comes with the Accessibility option, this comes with the current time, and it may not be coming with the best experience. Apple may also come up with mouse support with some good future updates, and it can help you in going for the mainstream option too. In iPadOS, this system runs on iPad, and it comes with new features which include the multitasking, improved gestures as well as other features which is independent of iOS but it is still believed that this will be included in iOS 13 features. But with the inclusion of all new feature, this comes with the now cursor, so it will not be a full mouse effect on the devices.