Apple's HomePod threatened by Google Home Mini speakers, here's why
Published on January 29, 2018
Apple has confirmed that they will be putting their smart-home speaker HomePod up for sale on February 9. The device faces direct heat from other substitutes such as Amazon Echo and Google Home and Home Mini speakers. As noted by several online reports, there is a possibility that due to HomePod hefty $499 price, they might stand defeated especially in front of the recently-cut price, Google Home.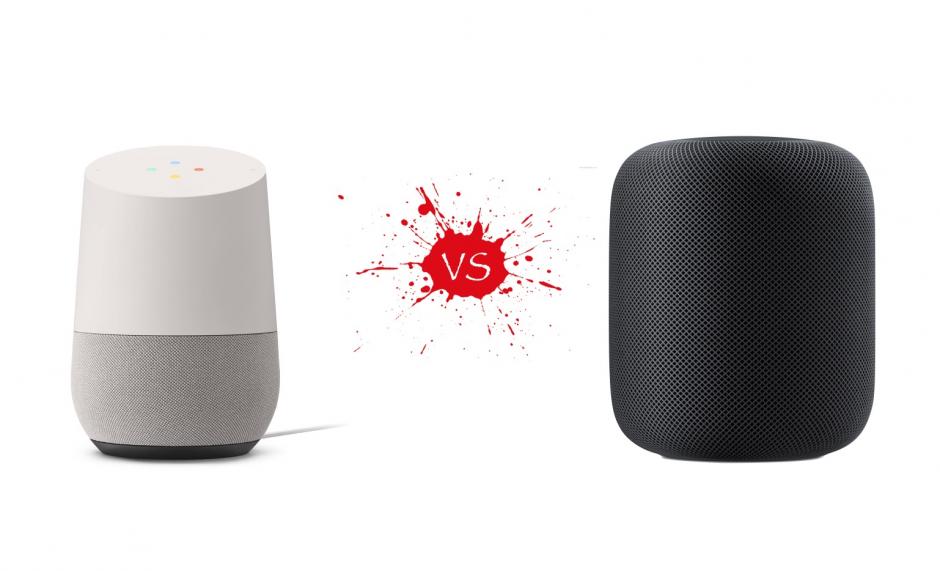 Audio and sound quality
Apple's HomePod falls into the premium category. Pre-release audio tests go on to reveal that the HomePod smart-home speakers are superior regarding audio, in comparison to the standard $199 Google Home. However, the Mini speakers which are available for $40 this week, have been making purchasers go crazy.
It remains to be seen whether people end up spending $499 on smart home speakers when you could get a similar deal at $40. When it comes to talking about Mini's sound quality, there isn't much to talk about. Google enabled the simultaneous playback option sometime last year; wherein content was being played through their proprietary streaming music service.
"With a speaker in every room, it only requires a modest volume that doesn't stress the single speaker, and many people will have no complaints about the unit's performance," noted an online report.
Third party access
There is a significant advantage that Google has over Apple, i.e. it allows third-party hardware manufacturers to license the Assistant technology. Other companies such as Sony also grant such an ability. However, Apple fails to do so. Unless Apple decides to bring about some changes to its personality, there is no way that its digital voice assistant, i.e. Siri will be available for use on any other hardware. However, it remains to see how HomePod fairs in the market.