Apple, Samsung under investigation over 'planned obsolescence'
Published on January 19, 2018
Apple and Samsung are in trouble again but this time, they are going to fight a battle against Italy's anti-trust organization. The Autorità Garante della Concorrenza e del Mercato, or AGCM has apparently launched two separate investigations into Apple's and Samsung's operations over accusations of "planned obsolescence," reports The Verge.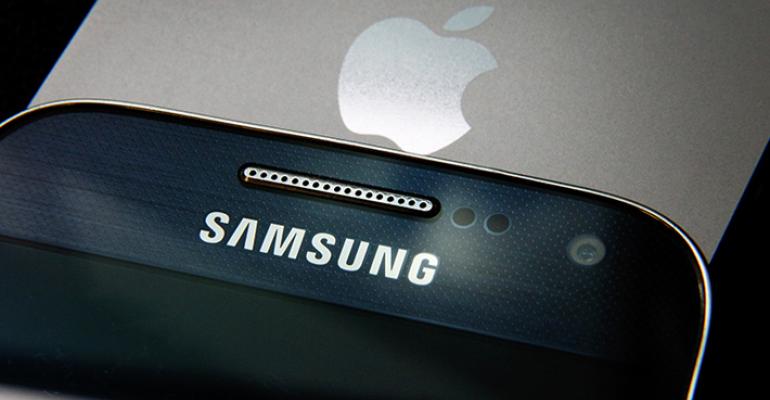 "The Autorità Garante della Concorrenza e del Mercato, or AGCM, is trying to determine whether the two popular smartphone manufacturers are using software updates to slow down devices in order to influence customers to upgrade their phones," the Verge report reads.
The Italian anti-trust organization is under the impression that both the technology giants do not provide sufficient information to their consumers, especially regarding the kind of changes that their software updates bring to their devices. Furthermore, the companies are being accused of withholding information as to how installing the software updates might actually slow their devices down. If this turns out to be true, then it is violating several articles of Italy's consumer protection code.
Interestingly enough, there is no mention of Apple's recent admission that their IOS software updates intentionally slow the performance of iPhone devices down in order to extend the lives of the batteries. One would naturally assume that this might be the reason why the Italian anti-trust body was led to be suspicious about such activities. At the same time, while they haven't officially admitted to the same, it is pretty obvious that they got their ideas from this matter itself.
The Cupertino technology giant is already faced with over thirty lawsuits over the battery slowdown matter, including some of them emerging from France as well. Earlier this week, Apple CEO Tim Cook confirmed that the upcoming IOS update will enable users to disable the slowdown if they choose to do so. He further stated that Apple will be more transparent at sharing information about the health of user's batteries.