Apple confirms Mac Pro but adopts a risky strategy
Published on April 9, 2018
Apple fans reportedly hoped to view the launch of the next-generation Mac Pro lineup last year. However, that apparently didn't take place. It came across as rejoice for its fans as the Cupertino technology giant confirmed that they would be launching the latest lineup this year. However, there is bad news for those who were hoping for a 2018 debut for Apple's top of the line desk-bound macOS machine. The flagship machine will not be launching this year either. The next-generation Mac Pro lineup will be starting sometime next year. Earlier last week, there was a slew of reports that revealed Apple's plans to bring about technology experts to show off their Mac Pro. Among the experts was Tech Crunch's Matthew Panzarino, who wrote, "I was invited back to Apple to talk to the people most responsible for shepherding the renewed pro product strategy.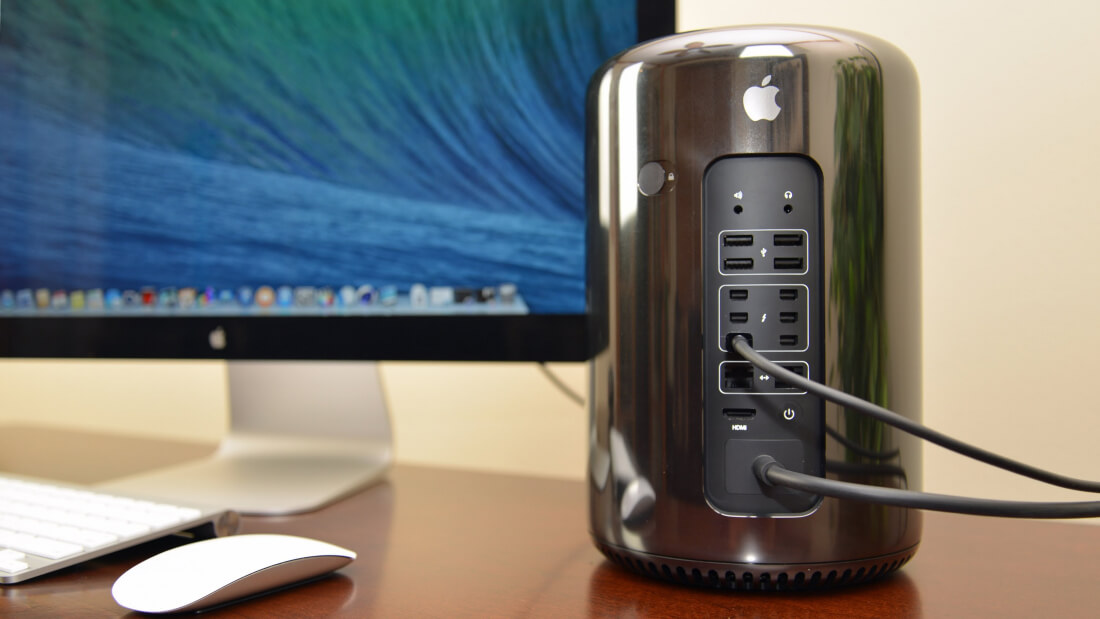 John Ternus, vice president of Hardware Engineering, Tom Boger, senior director of Mac Hardware Product Marketing, Jud Coplan, director of Video Apps Product Marketing and Xander Soren, director of Music Apps Product Marketing. The interviews and demos took place over several hours, highlighting the way that Apple is approaching upgradability, development of its pro apps and, most interestingly, how it has changed its process to help it more fully grok how professionals use its products."
By Panzarino's thoughts, it is safe to assume that Apple may have made the decision beforehand regarding what they want to highlight. The company was smart enough to highlight only those features that they wanted the world to know about as such. They carefully spoke about only areas that required media attention so that they could generate interest. While Apple's approach to hardware does not come across as shocking as such. At the same time, the Cupertino technology giant's need to be visible and upfront about the approach is what is unusual about the company.
The problem may be about the launch timing of the next-generation product. Apple reportedly wants to remind its fans that there indeed will be a Mac Pro that will launch next year. The company can be seen in fear of losing potential customers that may switch from the older Mac Pro to an alternative. The last Mac Pro, which was introduced back in 2013, ended up receiving poor reviews. According to newer reports, the Cupertino technology giant is planning on making significant changes to its iPhone line-up of 2018. The company will reportedly be pushing the price higher so that they can achieve. An internal memo leaked online goes on to reveal that Apple will be adding a new iPhone model as early as next week in the market.
The news first showed up on the ever-reliable media publication website MacRumors. Earlier this week, they went ahead and published the internal memo of Apple. According to the report released by them, they attained an internal memo from Virgin Mobile stating that the Cupertino technology giant will be launching its heavily-anticipated limited edition (PRODUCT) RED versions of iPhone 8 and 8 Plus as soon as next week. The memo further goes on to state that Virgin Mobile will be adding the models to its inventory as soon as Monday. In other words, pre-orders for the upcoming handset will begin as early as in the next 24 hours. However, the Cupertino technology giant has not yet confirmed the matter. Therefore, it cannot be known for sure whether the firm plans on carrying this deed out. Moreover, the release of (PRODUCT) RED edition of iPhone 8 and iPhone 8 Plus is slightly altered than what had taken place last year.