Apple added live news to its TV app for iOS and tvOS
Published on February 9, 2018
A few months back Apple promised to add live news to its TV app, and today the brand fulfilled that pledged with utmost perfection. American tech giant Apple has recently added live broadcast to its TV app for iOS and tvOS, the platform powering its hockey puck-shaped streaming box. As of now, the feature is limited as it supports just a few range of US-centric news organisations including CBS News, CNN, Fox News, Cheddar, CNBC and Bloomberg.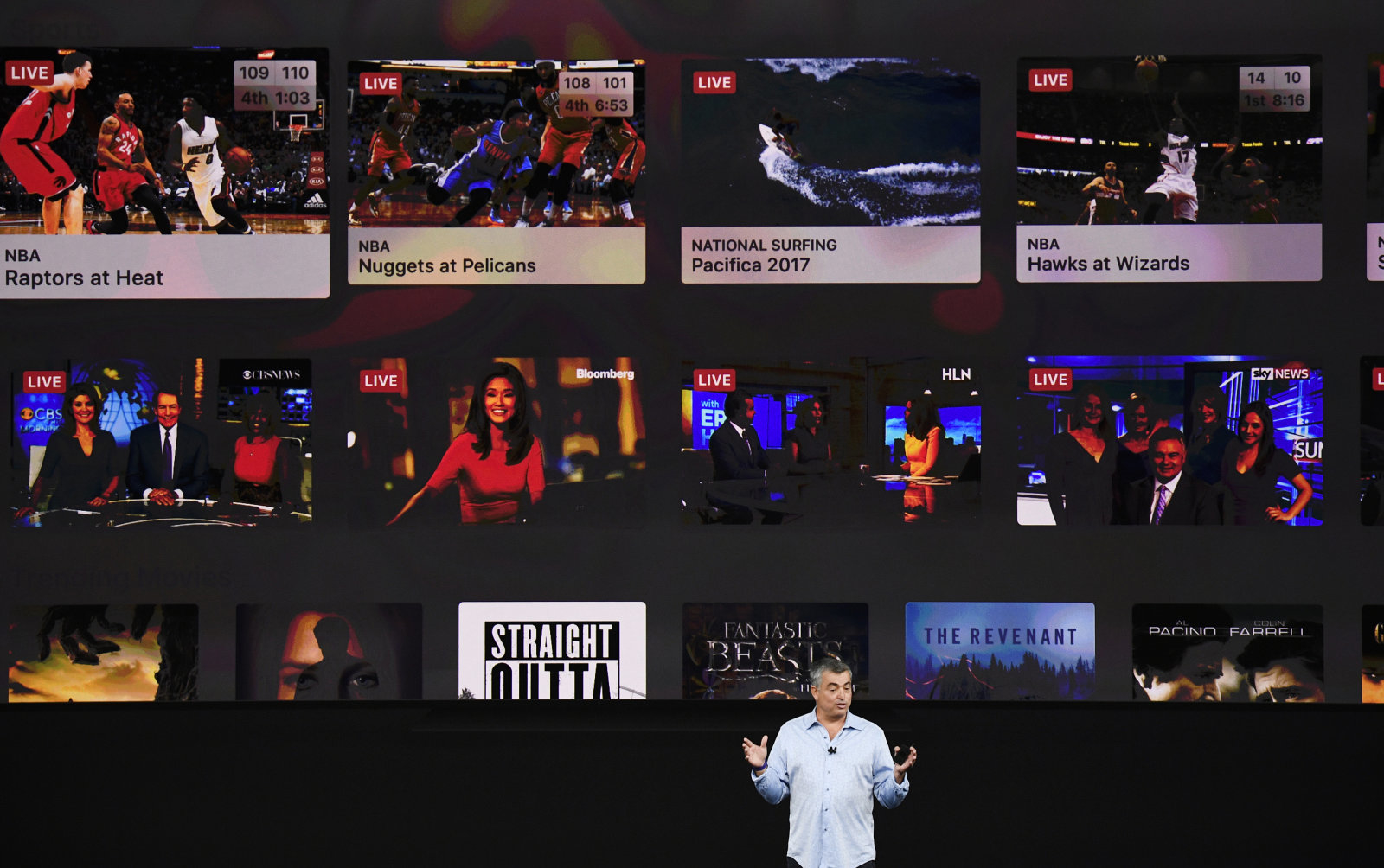 There is no long run for live news; you just need to swipe across the 'Watch Now' and you'll find the News carousel partway down the page. To watch a channel, the user need to download the network specific app first; Apple's newly launched TV app uses single sign-on to manage your various subscriptions and cable-linked access.
It was September 2017, when Apple announced the live news at the launch of its Apple TV 4K box. The feature was showcased with live sports, which was rolled out to US customers as part of an update three months later. Apple made the TV app which feels so helpful and smarter. Apple TV posses many more advantages like its 4K and HDR-streaming rivals.
This could be a helping update from Apple towards its customers. Now all the things will be packed a single place. With live news, it will be easier for them to find what they want and when they want it.
Now the next update which is awaited from this California based tech giant is the launch of iPhone 2018. It is also expected that there will be the launch of three iPhone together just like last year. A recent report also cleared that the launch of iPhone SE 2 has been cancelled. As of now, there is no official confirmation. But it is also expected that Apple may upgrade its Apple TV to a higher level soon.