Amazon's new device: Amazon Microwave, Echo Plus, and Echo Hub
Published on September 26, 2018
Amazon has listed around 8 items for sale or for pre-orders listing. Many devices of Amazon are listed as the public easily but many are not, just like some products are only ordered on special demand, for example, if you want to buy Amazon Echo you must give an invite to purchase. Amazon has also updated and launched new products, like the new Echo, also one of your favourite product named as Fire TV and yes Alexa devices, which have a huge sale in the country by people. Let me introduce with all the new devices of Amazon.
1. Amazon Microwave
It is bit obvious that if the device is of Amazon then it must have an Alexa tool in it, similarly, in the new Amazon microwave, Amazon has fitted an Alexa tool which allows you to verbally perform the task so that it could perform that task, for example, you have to heat up your vegetable, therefore for that you just have to say that Alexa heat it for 2 minutes and the task will be performed. The cost of this feature is just $60 USD. Yes, it cost less but will be available only after this November. Amazon Microwave became the best selling and number 1 microwave on Amazon on the very first day, I am sure that you will have a great experience by using this Amazon Microwave.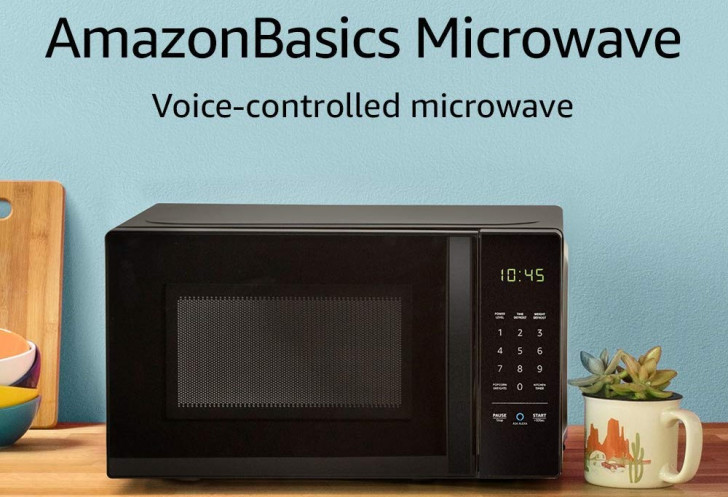 2. Echo Plus (2018 edition)
By Amazon, this new Echo plus is named as the second generation Echo Plus, just because Amazon has changed its design and gave it a new look, also included the 360-degree audio play by Dolby and also a temperature sensor. This second generation of Echo is sold by Amazon for $150 USD, also a very interesting thing in this new Echo is that one smart bulb from Philips Hue is right there. Amazon has also focused that for smart device control it has built-in Zigbee hub. Important note: it will be delivered by next month.
3. Echo Sub
Of course, if you will get a Subwoofers with your Echo-speakers it will sound really good, therefore Amazon has made a pair with other Echo speakers. You would be on a wrong path if you will buy these subwoofers without other speakers because it's of no use, These subwoofers will be available by next month on Amazon which cost around $130 USD