All we know about 'Samsung Galaxy S10' so far!
Published on October 6, 2018
The market is eagerly waiting for the new launch of Samsung and Samsung is also ready to give a great blast in the market form its new launch Samsung Galaxy S10. The new model of Samsung will have slimmer bezels and also an ultrasonic' in-display reader, triple rear cameras, gradient colours and a 5G option and it was also found that someone has accidentally leaked its next-generation chipset.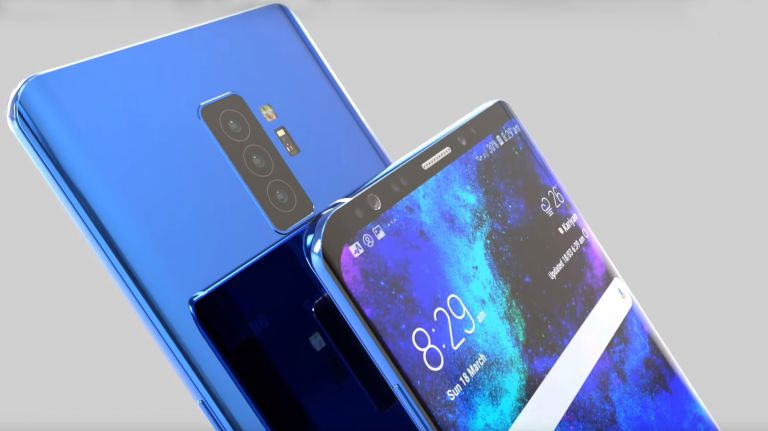 This new model has a Snapdragon 8150is crucial not only to Qualcomm and Samsung but to all flagship Android smartphones as Apple has used a dedicated NPU since last year's A11 Bionic and smoked Qualcomm chipsets ever since. Basically for the new Snapdragon is made and designed so that it could work with its X50 modem which is the company's first 5G-compatible consumer hardware. Samsung have good results after this because it was its win and this also helps to add credence to leaks regarding a 5G Galaxy S10.
Finger Print Sensor
Rumours tell us everything but the product in the same way rumours tell that the Galaxy S10 series will have a fingerprint sensor but it is for sure that it will be not at the back. Some will have it on their side, some will have it up front, embedded within their display. This feature looks really good as it will be loved by many of the users. Samsung's phone is nice than any other brand and has good features in it. Therefore, the main concern comes that if the buyer is spending a huge amount of money on this model, will this satisfy the customer.
Camera
Yes, the new Samsung Galaxy S10 comes with 3 camera options, where you can have a perfect click. There are still some discussions going on that maybe it will have 4 cameras because LG has made that type of smartphone and Samsung is never remaining behind from brands so we can now just wait and see.