Acer's Swift 7 and Apple MacBook Air: major difference
Published on December 17, 2018
I know its very confusing whenever you go to buy a laptop or a tablet for your work because there are multiple numbers of option in the market and that too for good laptops. Whereas let us compare between the two, one is the Acer Swift 7 and other is the Apple MacBook Air(2018).
If you have gone through the image of Acer Swift 7 you must have seen that it is the thinnest laptop in the market and that to titled as world's thinnest notebook, but it's completely dependent upon you that which laptop is more comfortable for you and your family. This Acer laptop is newly being launched in the market just to create better options for the people around whereas if we see the MacBook Pro it completely seems as it is being relaunched with the updated version of it and only for the MacOS fans nothing else.
We should discuss that which is better between the Acer Swift 7 and Apple MacBook Air. The Acer manufacture said that it would give a neck-to-neck competition to MacBook Air.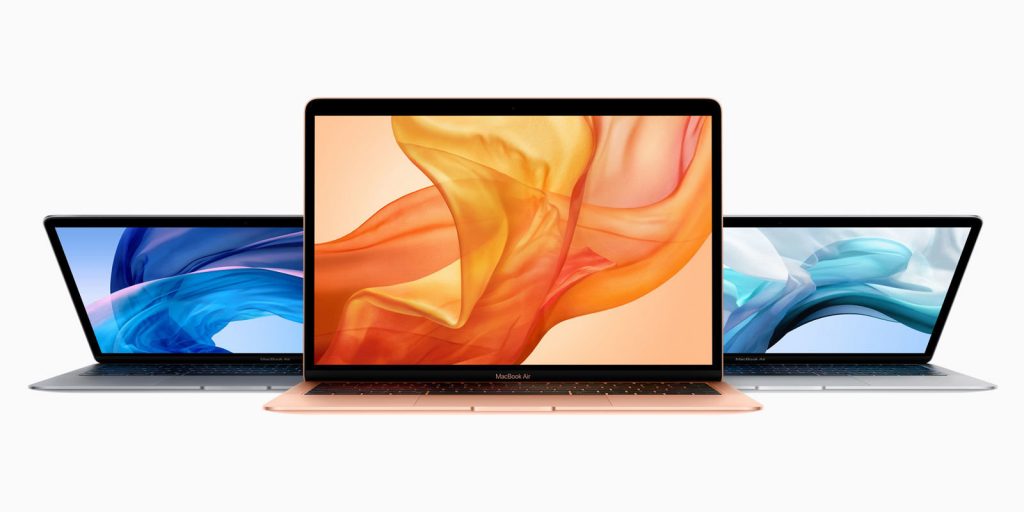 Let's compare the design:
Acer Swift 7 is being the better than MacBook Air, as it is too thin and is only of 0.35 inches which gave a great competition whereas the new Apple MacBook Air has a 0.61-inches which is more than Acer's Notebook. Also, the thinner design looks somehow pretty to hold. Whereas if we check the weight of both the laptops then we found that both the laptops weigh the same, Acer's Swift 7 weighs 2.6 pounds whereas Apple's MacBook Pro weighs 2.7 pounds. The reason behind the lightweight is that they both are manufactured with aluminium.
Also, Apple MacBook Air also looses in terms of display, as it has the display of size 13.3-inches whereas Swift 7 has a good and big display size of 14-inch. Companies official of both the brands had made it clear that both the Laptops are flexing and bending and also has a distinct impression of quality. One more difference is that is that Acer Swift has a USB-C port whereas Apple has a version which includes Thunderbolt 3 support.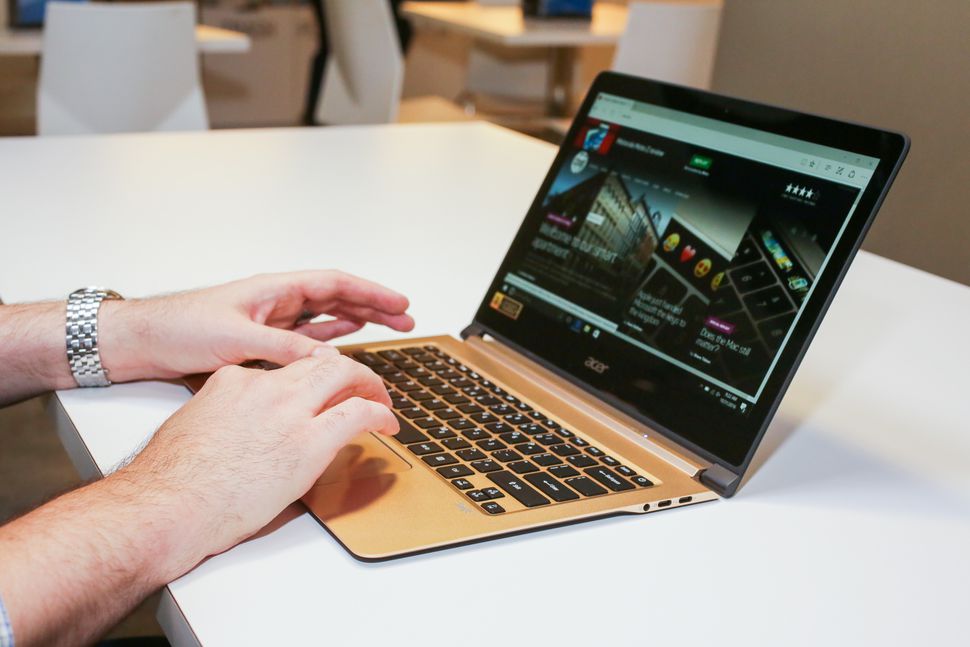 We found that both the laptops are emerging from the great color difference, The Acer Swift 7 laptop is only in the black color which gets disappear when held on disappear. Also, an interesting thing in this is that it has a diamond-cut edge which seriously adds the real visual flair. Whereas the new MacBook Air offers three new colors to the user, one is the Gold, Silver and space grey which looks dashing by using but it doesnt have added any new attractive feature in the MacBook Air.
Performance is also great but what is the difference
Here, if you are being confused between the both that which processor is nice and fast, therefore both the laptops, the Acer's Swift 7 and MacBook Air has an Intel's Y-series CPUs and with this, for fast activities, it adds the dual-core processor(just for good performance). These laptops also have an productivity of reducing heat supply and for saving battery life throughout.
Acer Swift 7 has the 7th-generation core i7-7Y75 which were being claimed before the launch, whereas both the brands have a different processor, therefore, Apple has a special 8th generation version, with the Core i5-8210Y. This is the thing which Apple has upgraded to its MacBook Air and it limits of five watts to seven watts.
Here, Acer is a good laptop but not as good as Apple MacBook Air processor. It lags somehow behind the MacBook Air. Also, Apple wins in having faster PCI solid-state drive(SSD). The Acer's Swift 7 has a Full HD(1,920 x 1,080) 14-inch display that isn't nearly as sharp as the 2,560 x 1,600 13.3-inch panel on MacBook Air. Apple has a good display quality whereas the Acer Swift 7 has a wider color gamut with better accuracy, also with this, it has Swift 7 offers significant contrast and brightness.
Now you can think that which laptop suits your processing system and your work.