Acer's first tablet with Chrome OS spotted in a leak on Twitter
Published on January 27, 2018
Taiwan based electronics and hardware manufacturer Acer is in highlight for introducing world's Chrome OS running tablet. There is no official confirmation from the company, but a Twitter user named Alister Payne got an early look at an Acer-branded Chome OS tablet at the Bett Education and technology show in London. The tweet was deleted after some time, but ChomeUnboxed captured the image. The launch of the launch can get sooner than expected. Some also believe that the tablet may get launched at the time of MWC 2018.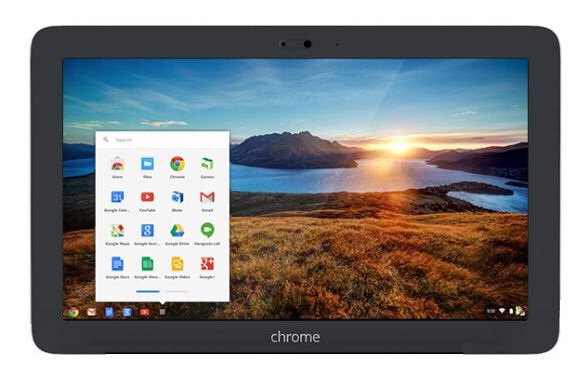 Reports say that the laptop will have a screen size ranging from 8-10 inches. As according to the image, the tablet carries a thick bezel on all four sides. A front-facing camera and an Acer logo will be visible on the front. A report says that the tablet will be working with a Staedtler stylus.
The company didn't give any statement linked to the existence of such a device, but now we know that the invention will come out of the box as a Chrome OS enabled device. There are many more Chrome OS tablet devices like the Google's own Pixelbook, the most expensive 2-in-1 Chromebook which costs $999 for the base model.
Why is this Acer tablet in highlight?
The reason behind this is the syndication of Chrome OS with the tablet. The tablet will be known as the first Chome OS tablet as the Chrome OS is present only in Chromebooks as of now. And this will be the first time when a company will introduce Chrome OS on a tablet.
It is easy to note that the tablet will be aimed at the education market. And according to Futuresource consulting, Google OS accounted for 58 percent of the US primary and secondary schools. The main reason behind the success of Chromebooks is their ease to operate and low range pricing which can be affordable for daily education needs.