Acer Chromebook Tab 10 – the first Chrome OS tablet is here
Published on March 27, 2018
Google's Chrome operating system runs on several devices, including laptops, convertibles, desktops and all-in-one gadgets. Unfortunately, none of the tablet manufacturers has been able to produce a tablet that runs on Chrome OS. However, Acer has decided to change this particular aspect with the launch of their Chromebook Tab 10.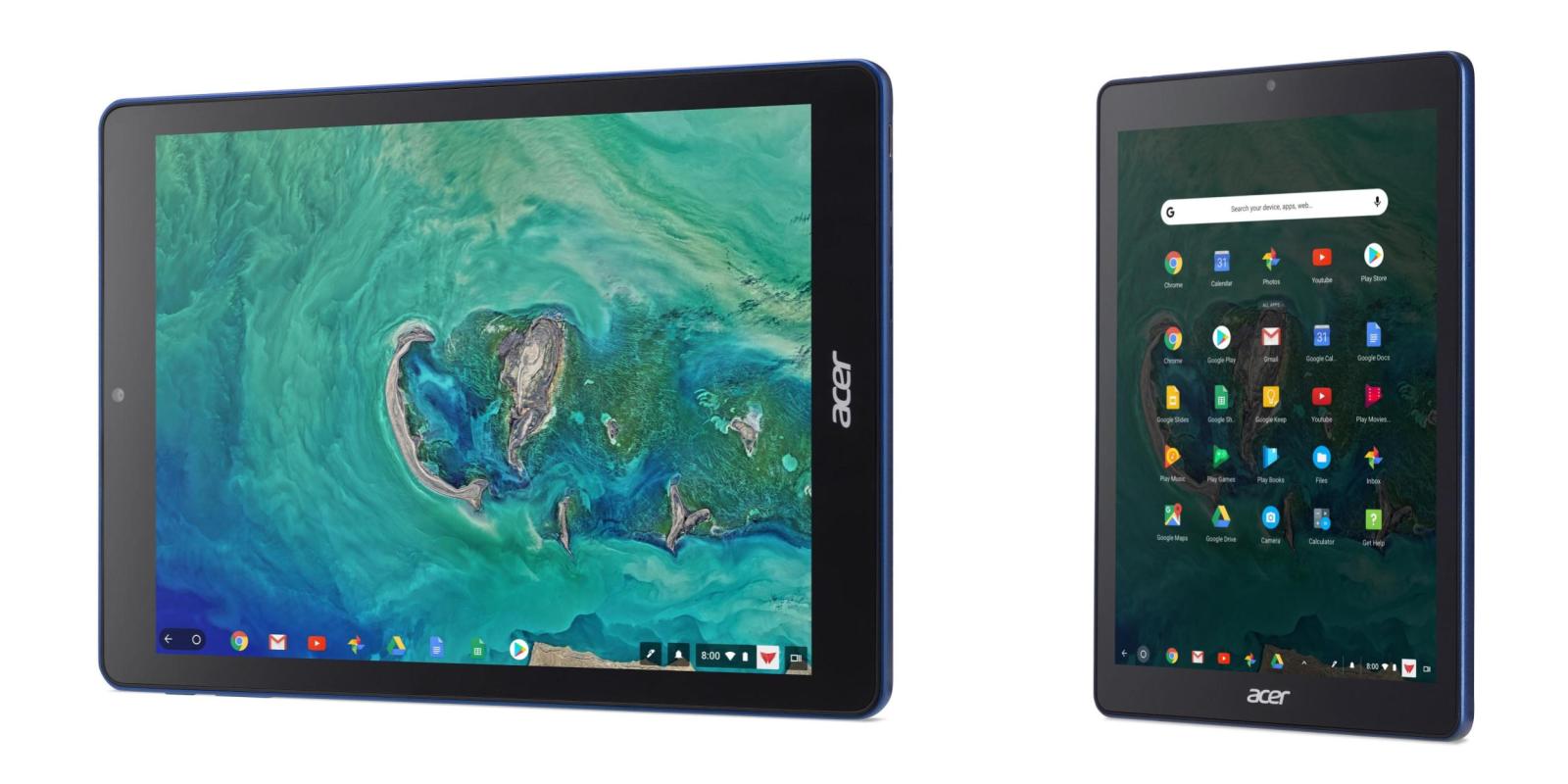 Acer's latest Chromebook Tab 10 is the first tablet to run Chrome's operating system. The newest device delivers direct competition to the Apple iPad. It is interesting to note that Acer decided to announce their tablet line-up right before Apple launches its highly-speculative iPad devices.
On the specifications front, the Tab 10 sports a 9.7-inch display with 2,048 x 1,536 pixels resolution. Interestingly, it is the same as the one that appears on Apple iPad. The device sports both, rear and front cameras. According to reports, the tablet features an estimated nine hours of battery life. Thanks to the OP1 processor, the tablet offers 4GB of RAM and 32GB of inbuilt memory.
On the connectivity front, the smartphone features a USB-C port along with a microSD card-slot option and a headphone jack as well. "But what's particularly notable is that the Tab 10 also has stylus support; like Samsung's Galaxy Note series, the Tab 10 even has a small stylus built right in," a report by The Verge read. "It is a Wacom-branded stylus, and it doesn't require a battery or any additional charging," the report further added.
As for its price, the tablet comes for a starting price of $329. It is the same price as Apple's entry-level tablet. The one that Apple is expected to launch this week will end up costing around $259. The Cupertino technology giant currently sells its stylus for a separate amount of $99. No information on correctly when the tablet will be available in all markets has been made available as yet.