5 E-commerce Technologies To Secure Competitive Advantage
Published on May 24, 2021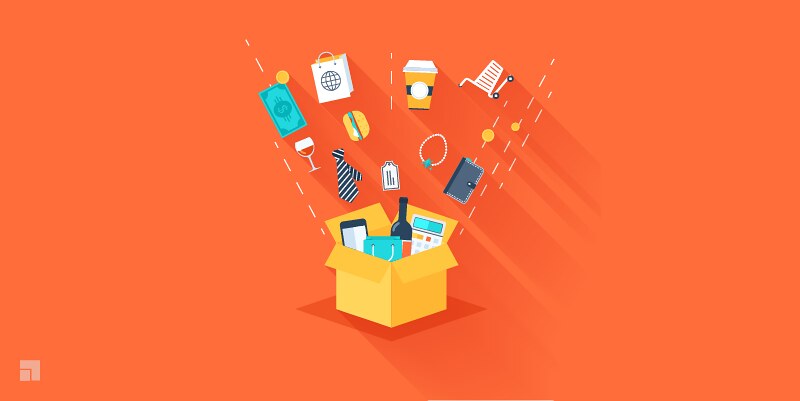 The cut-throat competition in the e-commerce domain makes it challenging for businesses to survive and thrive. Things have become even harder in the pandemic times as almost every retailer has joined the bandwagon. The only way to sustain is by securing a competitive advantage, and it comes when you differentiate your brand and offering. Thankfully, e-commerce technologies can empower your business and keep it ahead in the race, but everything boils down to investing in the right ones. Here are the technologies you can embrace to get a winning edge.
Invest in mobile commerce
M-commerce is the lifeline of e-commerce businesses in the current times because a large segment of buyers browses and shops with mobile devices. Unless your online store is optimized for mobile, you will miss out on this consumer segment. You can get a step ahead by investing in a mobile app in addition to having a mobile-optimized website. Bring products to the buyers' fingertips and secure a winning advantage!
Secure digital payments with eWallet
If you want to boost conversions and sales, adding mobile wallet functionality to your e-commerce store is a great idea. It secures digital payments and bolsters buyer confidence as they need not share credit card information on the website to close the sale. Moreover, eWallets go the extra mile with payment security by using dual authentication. It is a feature you should definitely not miss out on if you want to stay ahead of the competitors.
Enhance experiences with 3D visualization
Another technology that sets your brand and offerings apart is 3D product visualization. It enhances shopping experiences by enabling visitors to customize products as they browse before buying. You only need to embed an advanced 3d product configurator in the web store to create the most engaging 3D renderings that assure sales boom for your business. Immersive product experiences increase conversions today and get your customers back again in the future.
Enable hands-free shopping with voice search
Hands-free shopping can play a key role in giving your e-commerce business a competitive advantage. The growing popularity of mobile devices and voice assistants has fueled the growth of voice searches. Customers expect to speak the names of products instead of typing them to search them across the internet. Optimizing your store for voice searches brings the opportunity to fetch tech-savvy customers and impress them with your high-end offerings.
Leverage chatbots for conversational commerce
Smartening up your e-commerce business with an intelligent chatbot also takes you a step ahead of the rivals. These AI-powered programs follow the visitor searches to understand their preferences and behavior. Further, they offer a conversational experience with personalized product recommendations based on individual preferences and behavior. Chatbots also economize customer support by reducing the dependence on human agents and ensure that no support request is missed, only because a rep isn't there to take it.
Competitive advantage is all about serving better experiences rather than better products and services. These technologies can help you ramp up your e-commerce store and business and ensure that buyers see them as the best among the rest.